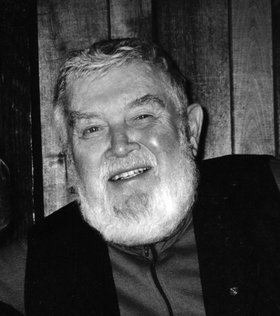 Leslie W. Gibson Jr.
Steamboat Springs
unknown - July 29, 2011
Leslie W. Gibson Jr., a longtime resident of Steamboat Springs, passed away peacefully in his home July 29, 2011. He was 86.
Les was born in Bridgeton, N.J., in 1925. He graduated from Bridgeton High School in 1942. Following his father's path, he went on to The Peddie School, a preparatory school from which he graduated in1943, and attended Harvard University before joining the war effort, enlisting in the Navy Air Command in 1944.
His father and grandfather were both inventors. Les followed in their footsteps, running the Gibson Machine Shop in Bridgeton. He then worked in the research and development department for American Safety Table and Company in Reading, Pa., which led to several patents for his numerous inventions.
His love for Colorado began in 1960 while attending the National Boy Scout Jamboree in Colorado Springs. If that first visit planted the seed, then a ski trip to Steamboat Springs in 1972 with the Flying Dutchmen Ski Club clinched the deal. He moved here with his family in 1974.
Les was an active leader in the Boy Scouts and he received the Silver Beaver Award for his contribution and leadership. He also was a lifelong member of Rotary, beginning his service in New Jersey, continuing in Reading, Pa., and then here in Steamboat Springs. He was chapter president in 1977 as well as secretary for 21 years. Les had perfect attendance for more than 30 years.
Les was an avid skier and began skiing in the Pocono Mountains of Pennsylvania in 1947, where he eventually became a member of the National Ski Patrol. In Steamboat, he patrolled at the Howelsen, Pearl Lake, Stagecoach, and Mount Werner ski areas.
Other favorite activities included elk hunting, cooking and entertaining, and reading — often into the early morning hours.
He is survived by his wife of 65 years, Marion F. Gibson; his four children, Sherrie Gibson and her husband Warren Seelig, of Rockland, Maine, Leslie Gibson III and his wife, Maggie Gibson, of Teton Village, Wyo., Margaret Gibson and her husband, Keith Reddin, of New York City, and Sandi Gibson and her husband, Tom Scrimgeour, of Steamboat Springs; four grandchildren, Ashley Seelig, Max Scrimgeour, Reily Gibson and Anna Gibson; and two sisters, Nancy Jobes, of Whidbey Island, Wash., and Ruth Hedden, of Medford Lakes, N.J.
His granddaughter Sabrina Seelig preceded him in death.
Anyone who wants to honor Les may support the Rotary Exchange Program through the Rotary Club of Steamboat Springs, P.O. Box 771336, Steamboat Springs, CO 80477.