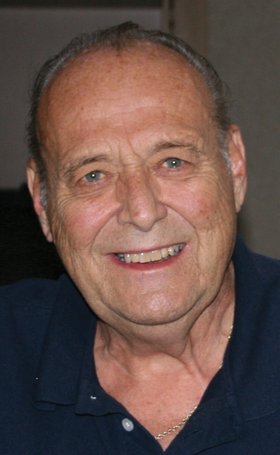 Henry Lawrence Matheis passed away April 3, 2011, in the comfort of his home. He was 72.
He was born Nov. 13, 1938, in Chicago to Henry and Ann (Seitz) Matheis.
Larry, as he was known to his family and friends, served proudly under the direction of the U.S. Army from 1958 to 1960. He married Marigene Gran on Dec. 26, 1959, in Phillips, Wis. Their four children were born in Chicago, where Larry worked 17 years for Illinois Bell. He was active in St. Timothy's parish and the Chicago North Elks Club.
After an amazing ski vacation to Steamboat Springs, he relocated his family to the beautiful Yampa Valley. The Matheis family owned and operated the Riverbend Inn from 1974 to 2001. Larry was a very active member of the Lions Club and the Steamboat Restaurant Association.
Larry and Marigene retired to Lake Havasu City, Ariz., in 2001. He was a member of the Elks, Eagles and Moose lodges.
His personal motto was "Nooo problem!"
Larry leaves behind his loving wife of 51 years, Marigene Matheis; son Peter L. Matheis and wife, Irene; daughter Annette Matheis Wheeler and husband, Mike; son Todd S. Matheis and wife, Amy; sisters Mary Ann Katherine, Dorothy Hohmeier, Natalie Strigle and Loretta Matheis; and grandsons Channing Matheis and Elliott Matheis.
He was preceded in death by his parents and son Eugene H. Matheis.
An Elks Lodge of Sorrow is at 11 a.m. April 10 at Elks Lodge No. 2399 in Lake Havasu City.
A memorial service will be held in Steamboat Springs later this year.
In lieu of flowers, the family asks that donations be made in Larry's memory to Hospice of Havasu, P.O. Box 597, Lake Havasu City, AZ 86405, or to Elks of Lake Havasu Building Fund.
Thoughts and condolences may be submitted to the family at www.lietz-frazefuneral
home.com. Arrangements were placed under the care of Lietz-Fraze Funeral Home & Crematory.