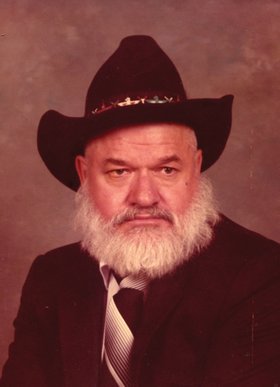 A. Elwin Powell, educator, 74 years young and a confirmed bachelor, passed away peacefully March 25, 2011.
He was born Dec. 23, 1936, in Steamboat Springs. Elwin graduated from Oak Creek High School in 1955. After taking a year off from learning, he attended and graduated Western State College in Gunnison in May 1961 with majors in history, political science, speech and drama, and a minor in English. While in South Dakota, he was offered a scholarship to the University of South Dakota. There he majored in history and minored in government. He also earned a master's degree. Throughout all his college career, he maintained an A average.
After graduating from the University of South Dakota, he began his teaching career at that university. He then taught at Central Missouri State University and Yampa Valley College in Steamboat Springs. Then wanting a challenge, he began teaching high school students at Kit Carson High School in southeast Colorado. He also taught at Tuba City High School in Arizona; Myrtle Creek High School in Oregon; and for 20 years at Northern Heights High School in Allen, Kan.
In 1989, he had a major heart attack that slowed him down some, but he still taught. After moving to Washington County in 1993, he was declared disabled. After retiring, he tended to his garden and chickens, and his visiting friends and family. In 1997 he had another heart attack.
Elwin enjoyed fishing, hunting, camping and reading, as evidenced by his extensive library.
He is preceded in death by his mother, Della Beck; sisters Ruth Powell Bowen, Lillian Irene Powell and Leona Davisson; brothers William Glen Powell, Kenneth Powell and Joseph Beck.
He leaves behind to mourn his death and celebrate his life brothers Robert Powell and wife, Evelyn; Edward Powell and wife, Rose; Oscar Beck and wife, Dovie; Charles Beck and wife, Kathy; sister Pat Mack and husband, Robert; and many nieces, nephews and friends.
A graveside service was held March 30, at the Akron Cemetery. Memorial donations may be made to the David Walsh Cancer Center at the Sterling Regional MedCenter.