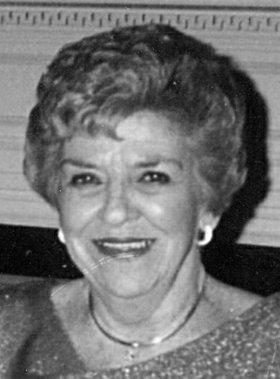 Ruth Cotten Whiddon Mann died quietly Aug. 14, 2010. She was born in Palestine, Texas, on Aug. 26, 1918, to Sen. Clay Cotten and Josephine Murphey Cotten. She resided in Brenham, Texas, for the past 35 years. She and her late husband, Eugene Whiddon, were regular summer visitors to the Yampa Valley during the 1980s and '90s, and they always enjoyed the beautiful mountain weather.
She graduated from the University of Texas in Austin and received a Master of Education degree from the University of Houston. She was a Bluebonnet Bell nominee and a Sweetheart of Sigma Chi. She taught elementary school for more than 35 years in the Texas towns of Palestine, El Paso and Houston. Ruth taught second grade at Lovett Elementary School in Houston for many years. She was dearly loved by her students, their parents and her co-workers. She still was in contact with many of her former students. She touched and inspired countless lives.
She was preceded in death by her parents; beloved husbands Harold R. Bailey (who died in military service, 1943), Eugene Whiddon (1995) and Col. Thomas L. Mann (2006); her sister and brother-in-law Virginia and Gayle Whiddon; and her brother, Clay Cotten Jr. She is survived by sons H. Randolph Bailey, MD, of Houston, and Thomas E. Whiddon, of Steamboat Springs; daughters-in-law Kelly Bailey and Jeanne Whiddon; and stepson Thomas L. Mann Jr., of East Lansing, Mich. She has three grandchildren: William Bailey and wife Melissa Pawlisch, of Minneapolis; Clay Thomas Whiddon, of Steamboat; and Alexis Bailey, of Houston. Her only great-grandson, Graham Pawlisch Bailey, visited her a few days before her death. Other family includes sisters-in-law June Whiddon Dryer and husband, Leroy; Janis Huitt and husband, Jim, of Brenham; and several nieces and nephews.
She asked that we remember her special friends ("daughters"): Phyllis Findley, Kathleen Cottle, Kathleen Cole, Kay Ringer, Carolyn Hill, Tammy Metzger and Julie Edwards. The family always will be grateful for her devoted caregivers: Carolyn Nichols, Anna Johnson, Erma Pruitt, Lou Ella Johnson, Reina Lara, Tanya Bell and Michelle Miller.
She was a longtime member of St. Peter's Episcopal Church, the Brenham Country Club and multiple bridge clubs.
A memorial service was held Aug. 19, 2010, at St. Peter's Episcopal Church in Brenham, Texas, with the Rev. David Ottsen officiating.