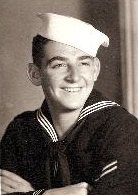 John Wesley "Jack" Bowlus, of Montrose, passed away Oct. 25, 2010, at his home at age 78. Jack was born Feb. 25, 1932, to Wilson Ahl and Anna Pearl (Bird) Bowlus in Greenleaf, Kan. He spent his childhood and graduated high school in Yampa. He served his country in the United States Navy from 1952 to 1956. Jack married his wife, Myrtle, on Aug. 26, 1991, and she preceded him in death Dec. 14, 2009, in Montrose. Jack previously had been married to Shirley Jo Rose, and she passed away Sept. 4, 2008, in Albuquerque, N.M. He lived in Denver and Cortez before moving to Montrose where he made his home until his time of death. Jack was a member of the Odd Fellows Lodge, he loved the outdoors and spending time with his family.
Surviving family members include his two daughters, Gail (Lyle) Henry, of Craig, and Lori (Jimmy) Cave, of Farmington, N.M.; three stepsons, Wayne (Lisa) VanDenBerg, of Bayfield, Lee (Terry) VanDenBerg, of Milton, Fla., and Andy VanDenBerg, of Placerville; two sisters, Maryann Marlow, of Kimball, Neb., and Myrna Anderson, of Casper, Wyo.; and 10 grandchildren. Jack was preceded in death by his parents, one infant sister, his wife, Myrtle, and his first wife, Shirley.
A memorial service in celebration of Jack's life will be held at 2 p.m. Tuesday, Nov. 2, 2010, at Crippin Funeral Home Chapel with Pastor Paul Nystrom officiating. The service will conclude at the chapel. Memorial contributions in memory of Jack may be made to Hospice & Palliative Care of Western Colorado, P.O. Box 1804, Montrose, CO 81402. Arrangements are under the direction of Crippin Funeral Home & Crematory in Montrose.