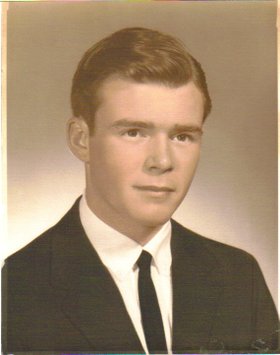 Born Sept. 30, 1947, in Southern California, Gregory Michael Lee passed away Oct. 2, 2010, at his home in Steamboat Springs at the age of 63.
Greg was educated at private Catholic elementary schools, graduated from Tustin High School, Orange County, and Saddleback College, Irvine, Calif. He attended Colorado State University at Fort Collins for veterinary medicine.
In years back, Greg was an avid surfer, a skier, an outdoorsmen, an animal lover and a mega Elvis fan. Greg's lust for adventure took him on another path and landed him in Steamboat Springs working at ski resorts, restaurants, cattle and horse ranches, construction and caretaking. He was a man of many trades.
Greg's quick and quirky wit and his "signature" jokes and limericks will be remembered by his friends and family. His deep, heartfelt laugh could fill a room.
He was preceded in death by his parents, Paul Meeker Lee and Margaret Eileen Lee, and his younger sister, Victoria Ann Peebler. He is survived by his sister Candace Lee and her husband, Mike Mazzoni, and family; brother Timothy Allan and Deborah Lee; his favorite nephew, Christopher Michael Parker and family; brother-in-law Scott Peebler and several other nieces and nephews.
"Love me tender, Love me sweet, Never let me go, You have made my life complete, and I love you so" — the King.
No services are planned at this time. Private interment will take place at Steamboat Springs Cemetery. A memorial will take place at a later date. As an expression of sympathy, the family requests that donations or volunteer work be made to your favorite charity or person.
Funeral arrangements are being handled by Yampa Valley Funeral Home, 970-879-1494.