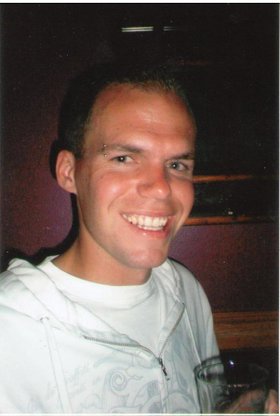 Ryan Daniel Dobbs, age 25, died unexpectedly at his home in Steamboat Springs on Friday evening, Oct. 8, 2010.
Born Jan. 13, 1985, in En­­­glewood to Roger and Lynn Dobbs, he attended school in Westminster until his move to Steamboat in 1999, where he attended Steamboat Springs High School.
Ryan will be especially remembered for his quick wit and sense of humor, as well as his spirit of adventure. His love of the outdoors led him to work in a marina in Jackson, Wyo., where he developed a love for marinas, and was looking forward to a future move to Orlando, Fla., to seek an education in boat engine repairs. Ryan also loved wakeboarding, snowboarding, skateboarding and life in general.
Ryan worked various jobs during the past years, most recently at Subway and as
a painter.
He is survived by his father, Roger Dobbs, of Grand Junction; mother and stepfather, Lynn and Mel Baker, of Steamboat Springs; brother Adam Dobbs and stepbrother Eric Baker, of San Luis Obispo, Calif.; sister Emily Hodge and brother-in-law Nathan Hodge, of New Castle; stepbrother Brad Baker, of Boulder; and best friend and soulmate Deanna Williams, of Steamboat. In addition, Ryan is survived by his grandparents, Bob and Colleen Chrostowski, of Janesville, Wis., and numerous aunts, uncles and cousins.
He is preceded in death by his grandparents, Harry and Minta Dobbs; grandmother Bonnie Dobbs; cousin Emily Kletzein; great-aunt Iola Hicken; and aunt Bobbi Briggs.
Ryan will be missed as deeply as he was loved.
Donations in Ryan's memory can be made to the Steamboat Sk8 Church (Christ for Life Ministries), P.O. Box 881802, Steamboat Springs, CO 80488.