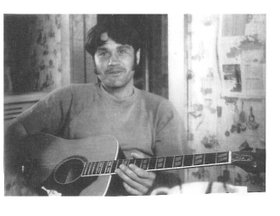 Gilbert "Gil" Frank Tarkany was born July 11, 1940, and passed Oct. 2, 2010.
Gil is survived by his son, John Ernest Tarkany, of Ventura, Calif.; John's wife, Lisa; two granddaughters, Edyn May Tarkany and Hunter Lynn Tarkany; and his niece and nephew, Celeste and Frank Tarkany.
Gil also is loved and remembered by his ex-wife Charlotte, of Ojai, Calif. Gil has lived in Oak Creek since 1972 and is an icon to the "Old Timers" of Oak Creek in every aspect. A graveside service is at noon Oct. 16 in the Oak Creek Cemetery with a potluck following at the Colorado Bar at about 1 p.m. Everyone is welcome.
Memorial donations may be made in Gilbert Tarkany's name to Yampa Valley Funeral Home, P.O. Box 776090, Steamboat Springs, CO 80477.