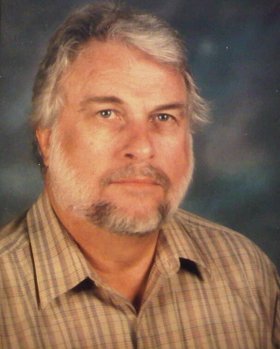 Billie Ray "Thunder" Thornton, 71, of Salida, passed away peacefully Sept. 26, 2010, at his home and surrounded by his family.
Billie was born Sept. 24, 1939, in Glade, Kan., to Floyd and Jaunita Thornton. He and his family moved to Steamboat Springs, where he attended high school. After graduating from Steamboat Springs High School in 1958, he attended Colorado State University in Fort Collins, where he received his master's in physical education and guidance counseling.
He was a teacher and coach at North Park High School in Walden and Cheyenne Wells High School in Cheyenne Wells before moving to Salida.
He moved to Salida in 1968, where he taught middle school Earth science and coached. During his career, he coached wrestling for 21 years at various levels, boys basketball for 10 years, girls basketball for five years, football for 22 years and middle school track for 45 years. Billie was also a football scout, radio broadcaster, official and administrator. Despite his gruff exterior, Billie never forgot the name of a child he coached or taught. He was able to tell stories of those children and knew what many of them are doing today.
He was preceded in death by his parents.
He is survived by his devoted wife of 40 years, Donna, and his three children: Brandi (Jason Heathman), Brindon (Kjerstin Hughes) and Troy, as well as his granddaughter, Jailyn Heathman.
Services were held in Salida on Oct. 8 at Lewis and Glenn Funeral Home. Interment will follow at a later date. In lieu of flowers, please thank a former coach or teacher who has touched your life and tell them what they mean to you. Donations also may be made in Billie's honor to Angel of Shavano Hospice.