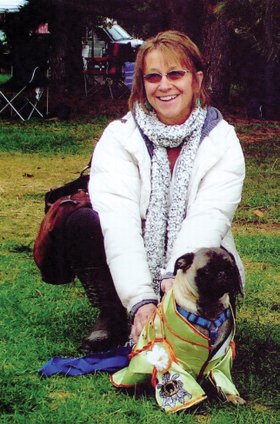 Susan Herman, 53, died Monday, Nov. 15, 2010, in Steamboat Springs.
She was born in Poughkeepsie, N.Y., on Dec. 15, 1956, to the late Vernon and Judith Begor.
She attended the Wappingers Falls Schools and local art classes. Susan embraced life with artistic exuberance and was employed at Tallix Foundry in Beacon, N.Y.
Colorado called her to new beginnings where she fell in love with the mountains and felt closer to the Great Spirit. She worked in sales at F.M. Light & Sons in Steamboat Springs and truly enjoyed the everyday interactions with people.
Survivors include her two children, Brett Weber, of Nebraska, and Gabrielle Weber, of Colorado; stepmother Orril Begor, of Massachusetts; brother Jeffrey Begor, of New York; stepbrother Michael Wilser, of Massachusetts; and sisters Barbara Dubois, of Florida; Bonnie Micus, of Colorado; Janice Kauffman, of Pennsylvania; and Leslie Madeo, of New York.
A service was held Nov. 19 at the Euzoa Bible Church in Steamboat, where she found peace and fellowship.
Memorial donations can be made to LIFT-UP of Routt County, 2125 Curve Court, Steamboat Springs, CO 80487; phone 970-870-0727.