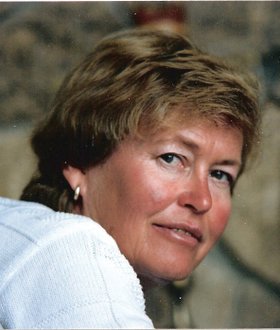 Patricia Anne Ascher, 72, passed away in her home May 13, 2010, after a short illness. Pat was born in Aurora, Ill., on March 8, 1938. Pat graduated from Aurora East High School in 1955 and attended Northwestern University, where she met Jim Ascher. Pat and Jim were married on July 13, 1957.
Pat graduated from Northern Illinois University in 1971 with a degree in accounting and earned her Certified Public Accountant accreditation in 1972. Pat and Jim brought their family to Steamboat Springs from Barrington, Ill., in 1974. They became part owners of the Steamboat Athletic Club and subsequently, the Gallery Restaurant. Pat later bought Paperchasers in Steamboat.
Pat is survived by her husband, James George Ascher, of Steamboat; son John T. Ascher and wife, Deborah, of Berthoud; son Jim Ascher and wife, Suzanne, of Steamboat; and son Thomas F. Ascher and wife, Paula, of Hood River, Ore. She also is survived by three grandchildren, Kelly Patricia, Timothy Joseph and Caitlin Rianne.
At Pat's request, her remains were cremated, and there was no public memorial service.