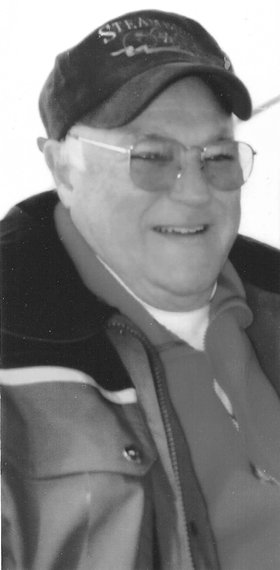 Longtime Steamboat Springs visitor, neighbor, friend and skier Frank Larkin Hussey Jr. died April 26, 2010, at 84 years young.
Frank served on the USS Santa Cruz in the South Pacific during World War II, as a commissioned ensign, U.S.N.R. Frank received his M.D. in 1955 from the University of Cincinnati, College of Medicine, and interned at Cook County Hospital and specialized in radiology as a resident at the Veterans Administration Research and Presbyterian — St. Luke's Hospitals in Chicago.
In 1960, Frank became a board-certified radiologist and Diplomat of the American Board of Radiology.
Dr. Hussey was an attending physician, radiologist and radiation oncologist from 1959 to 1995. At Lutheran General Hospital in Park Ridge, Ill., he was chairman of the Department of Radiology, and served as president of Medi­cal Staff.
Dr. Hussey was an active member in many medical societies, including the Rocky Mountain Radiological Society, and was honored by numerous awards and accolades. He was president of, and received the Gold Medal award from, the Chicago Radiological Society and was also the recipient of the Gold Medal award from the Radiological Society of North America. For 35 years, he was passionately involved with the American College of Radiology, where he served on numerous boards, committees and delegations. Frank's interest in medicine precipitated his membership and involvement with the American Medical Association, where he served on many committees and was chairman of the Cancer Caucus and Council on Radiology.
Frank was at the forefront in the fight against cancer using radiation therapy and was an attending radiation oncologist and conducted research at the Fermilab-Cancer Treatment Center in Batavia, Ill. Frank was a member of St. Paul's Episcopal Church in Steamboat, where he served on the vestry. He was also a member of The Church of the Holy Comforter in Kenilworth, Ill.
He enjoyed numerous outdoor activities with his family, including small-boat sailing on Lake Michigan, coaching ice hockey in Wilmette, snow skiing in Colorado and golfing everywhere. As a matter of fact, Frank walked nine holes on April 15, his 84th birthday. Frank's first visit to the Yampa Valley was in the late '60s. He loved the area so much that he and Dot bought some property in 1976 and built a house in 1980, where he and Dot have enjoyed many fond memories with family and friends.
He was a supporter of numerous charitable organizations and community programs throughout the country. He was especially fond of, and supported, the Yampa Valley Community Foundation and the Rollingstone Respite House of Steamboat. Frank was a member of the Over the Hill Gang ski club in Steamboat and still could be seen skiing and enjoying Mount Werner well into his 80s.
He is survived by his wife of 62 years, Dorothy, known to many as Dot or Dodo, and his four children, Frank III (Gail), Sharon Handler (David), Bill (Madeleine) and Michael (Monica). He also is survived by seven grandchildren: Brittany Handler Toft (Kenneth), Lauren Handler, Ashley Hussey, Caroline Hussey, Matthew Hussey, Alanna Hussey and Martin Hussey. All of Frank and Dorothy's children and grandchildren are accomplished skiers/boarders and are frequent visitors to the Yampa Valley.
Frank's family would like to honor him and celebrate his life with his friends and family of the Yampa Valley sometime this summer. Details to follow. Donations may be made to St. Paul's Episcopal Church, 846 Oak St., Steamboat Springs, CO 80487, or Rollingstone Respite House and Hospice Services of NW Colorado, 940 Central Park Drive Suite 101, Steamboat Springs, CO 80487.