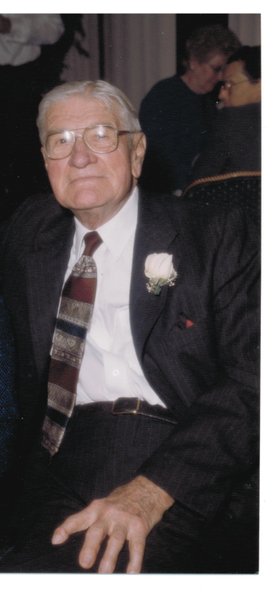 Benjamin S. Beall III, a loving husband, father, grandfather and great-grandfather, passed away in Easton, Md., on June 9, 2010, after a full life. He was 94.
Born Aug. 31, 1915, in Lex­ing­ton, Miss., he was the son of Benjamin S. Beall Jr. and Tallu­lah Lipscomb Beall, of Holmes County, Miss. He graduated from Lexington High School and from Mississippi State Uni­­ver­­sity with an electrical engineering degree in 1936. He was recognized as Tau Beta Phi and was a second-generation member of Sigma Alpha Epsilon Fraternity.
After graduation, Ben was invited to join General Electric in Schenectady, N.Y., as an electrical engineer. He married Juanita Stewart, of Magnolia, Miss., on Dec. 22, 1940. Ben and Nita resided for more than 25 years in Bryn Mawr, Pa., while Ben worked for General Electric. Later, they lived for more than 22 years in Lake Forest, Ill., while Ben continued his career in the electrical manufacturing industry, retiring as president of Lindberg Corp. in 1980.
Upon retirement, Ben and Nita moved to Pass Christian, Miss., on the Gulf Coast, where they resided for more than 20 years until their home was destroyed by Hurricane Katrina. After this loss, Ben and Nita moved to St. Michaels, Md., to be close to family on the Eastern Shore. In 2007, they bought a home in Londonderry Retirement Community.
Ben loved his homes and travel. He had vacation homes in Steamboat Springs, where he skied until he was 80, and a cottage on Basin Harbour Key off Abaco in the Bahamas, where he continued to snorkel and spear fish with friends and family, including his grandchildren, until age 90. Ben loved Republican politics, bridge and to hunt, snorkel and ski with his children and grandchildren. He was a member of Saints Peter and Paul in Easton. But Ben will be remembered by his family for his greatest love, the 70 married years he spent doing everything with his spouse, Juanita.
Ben is survived by his wife of 70 years, Juanita Stewart Beall, and children: son Ben Beall IV and wife, Millie, of Steamboat, and grandchildren, Ben V and Rodney; son Stewart L. Beall and wife, Bobbi, of Steamboat, and grandchildren Lindsey and Stewart Jr.; daughter Julia Beall Passyn and husband Ted, of Trappe, Md., and grandchildren Andrew, Ted, Katherine, John, Benjamin, Julia, Juanita, Eliza­beth and Tallulah; and daughter Juanita Edelmann, of Kaikoura, New Zealand, and grandchildren Shayder and Gemma; and 12 great-grandchildren. Two sisters, Elizabeth Beall King and Julia Beall Jordan, and a grandson, Michael Passyn, died earlier.
A Mass of Christian burial was held at Saints Peter and Paul Catholic Church at noon Saturday, June 19. Burial was to follow at Oxford Cemetery.
Arrangements were made by Fellows, Helfenbein & Newnam Funeral Home P.A. in Easton. For online tributes, please visit www.fhnfuneralhome.com.