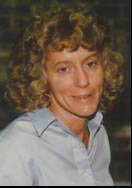 Jane Ellen Mumey Land
unknown - unknown
Jane Ellen Mumey Land was born in Davenport, Iowa, to Tom and Mary (Hyett) Mumey. Jane was Tom and Mary's third child after Mike (Rose) and Pat (Pamela). Jane was preceded in death by her sister, Ann. Jane's younger brother is Brian (partner Clinton). Jane was the loving wife of Harlan Land. Jane and Harlan forged the thriving business of Middle Park Meat Co.
Jane attended Catholic schools throughout her youth and graduated with a Bachelor of Arts in teaching from Marycrest College in Davenport in 1966. After graduation Jane taught in various locations including Minneapolis and Southern California. While living in Balboa, Calif., she met and married her first husband, who was a pilot for "Air America" and took Jane to Southeast Asia until the fall of Saigon in 1974. Jane eventually returned to the U.S. to complete a master's in educational counseling at Colorado State University.
Always a traveler, Jane found employment at an American school in Bogota, Columbia, but Colorado was the place she considered home, and she soon returned to Colorado Springs to take a job as the only female member of a surveying crew working on ranch projects and the "Hippodrome" for bicycle racing at the Olympic training center. In 1982, Jane took a job helping Jim and Vicki Taussig on their ranch in the Williams Fork Valley. She learned about an opportunity to work for Harlan Land at the fledgling Middle Park Meat Co. Eventually, through marriage to Harlan in 1986, Jane became a partner in the firm.
Jane maintained a powerful desire to serve her community. For 13 years, she operated the Kremmling tennis program. Jane served on the Kremmling Hospital board for seven years. A project of concern for Jane was to ensure facilities for the aged and infirm, and to that end Jane participated on the steering committee for the development of the Cliffview Assisted Living Center. In recent years, Jane became very interested in a form of kinesiology known as "Brain Gym," and through this regime, she volunteered helping local children improve their learning skills.
In early August 2007, Jane was diagnosed with an advanced case of "non-small-cell lung cancer." She and Harlan focused their combined energies on fighting the disease by immediately enrolling in experimental drug trials being offered by the Shaw Cancer Center in Edwards. Later, Jane transferred her therapeutic regime to the Anschutz Cancer Center.
Jane and Harlan made a point of reinvigorating their traveling spirit. In recent years, they were fortunate to visit the launch of the space shuttle at Cape Canaveral and to admire the beautiful beaches of Puerto Vallarta, Mexico. Surrounded by friends and family, Jane's battle with cancer ended in the early morning hours of Dec. 8, 2010. Jane was a model of Christian service to her fellow man.
A celebration of her life is planned from 1 to 6 p.m. Dec. 29 at West Grand High School. In lieu of flowers, Jane requested that donations be made to Cliffview Assisted Living Center in care of Senior Housing Options, 1510 17th St., Denver, CO 80202, or Heart of the Rockies Hospice, P.O. Box 140, Hot Sulphur Springs, CO 80451.