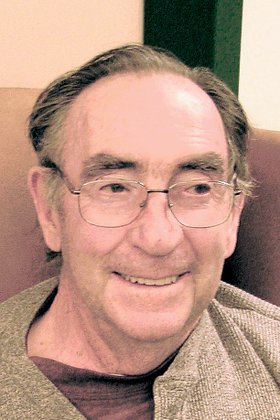 Longtime Routt County resident Hugh Gordon Miles passed away July 30, 2010, at the Doak Walker Care Center in Steamboat Springs.
Gordon was born in Oak Creek to Routt County pioneers Edward and Rosie Miles on Jan. 29, 1929. He was one of five children and grew up in rural Routt County. He attended country schools in his younger years and Oak Creek public schools later.
Gordon served as a Seabee in a Construction Battalion of the United States Navy from 1950 until 1954. He was stationed in Alaska and Guam.
After the military service, he lived in Madrid for a year.
Returning to Routt County, he worked for Larson transportation for a few years and then struck out on his own with Skyline Produce trucking. He would drive to Denver, stopping at the grocery stores and restaurants along the way, taking orders for produce and other various food items. Early the next morning, he would fill his orders at the Denver market and then deliver on the return trip to Steamboat. This trip was made weekly all year long as this was the best way the small towns could get fresh produce. After several years, he sold the company, and until retirement, he worked primarily as a truck driver.
He loved to tinker in his shop and had a few U.S. patents on his inventions, his most notable being a freight dolly that had skis for winter use.
He was an avid outdoorsman from a young age and loved to hunt and fish.
Gordon married Patsy Crowe on Dec. 27, 1986. Her children and their families were an important part of his life, and he enjoyed time spent with them, whether it was a fishing trip to Nebraska or a visit from them to Steamboat.
He is survived by sister Janet Selk, of Granby; brother Ray (Viola), of Riddle, Ore.; stepchildren William Crowe, Melvin Crowe, Sherrie Nelson, Linda Burge, Hope Odell and their families; and many nieces and nephews and other relatives.
He was preceded in death by his wife, Patsy Miles; sister Lorene Workman; and brother Elvin Miles.
A memorial service was held Aug. 7 at the Steamboat Springs Cemetery, followed by a gathering at Yampa Valley Funeral Home.
A very special thanks to all the staff at the Doak Walker.