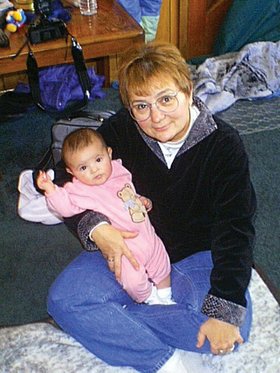 Angelynn "Cookie" Beaty was a resident of Steamboat Springs for 13 years and worked for Steamboat Ski and Resort Corp. from 1987 to 2000.
She is survived by her husband Doug Beaty, son Cord Beaty, daughter Candice Harvey, mother Betty Taglioli, brother Louie Taglioli and grandchildren, Grace Beaty, Chance Beaty and Westin Harvey.
Cookie was a vibrant woman who loved life and laughter. She cherished friendships and her family.