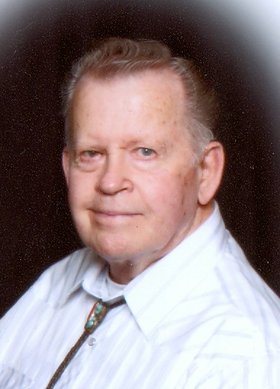 Lyman Duane Anderson, 72, of Helena, Mont., passed away with courage and dignity July 23, 2010, with his family by his side.
Lyman was born Sept. 17, 1937, to Joel and Pearl Anderson in Steamboat Springs. Lyman joined the U.S. Navy at age 17 where he became a first class engineman. He served his country honorably and was proud of his military accomplishments. In 1962, Lyman married the love of his life, Sharroll Hicks.
Lyman had four children, Shirley Crowder, of Tulsa, Okla., Vicki Anderson, of Helena, Mont., Ronna Jo Wilcox, of Lafayette, and Jeffrey Anderson, of Centennial.
After nine years in the Navy, Lyman had the ability to know exactly what was wrong with anything mechanical just by listening to it. His extreme knowledge in mechanics made him an expert and respected in his field. Lyman continued his career as a heavy equipment superintendent for Green International Construction from 1963 to 1986.
Lyman was a devoted father who worked endlessly to provide for his family. His commitment to his children's needs and wants was truly inspirational. Together with his wife, Sharroll, they provided a home environment that was full of love, protection and happiness.
On the rare occasion that Lyman was not working, he loved to hunt and fish. Throughout many years, he obtained an amazing gun collection. In 1986, he started his own business called Anderson Heavy Equipment Maintenance and Repair, in which he was extremely successful. In 1994, Lyman decided to move from Colorado to Montana where he worked for Helena Sand and Gravel until he finally retired in 2007.
Lyman loved and lived life to the fullest every day. Whatever he wanted, hoped or dreamed, he accomplished. Lyman fulfilled his lifelong dream by becoming an airplane pilot in 2001 at the age of 63. He owned a 182 Cessna and loved to fly, soaring through the sky. He remained active in the NRA and was an extreme Republican.
Lyman is preceded in death by his father, Joel, and his mother, Pearl his brothers, Edward, Ronald and Harold and his sisters, Ruth and Sharon.
He is survived by his wife, Sharroll, daughters Shirley, Vicki and Ronna Jo and son Jeff and wife, Kammy, grandchildren Delena, Dennis, Dawn, Keely, Justin, Samantha, Levi, Spencer and Mikaley, and great-grandchildren Cody, Shawn, Benjamin, Vivian, Amber, Richard and Trinity.
The family would like to give their deepest thanks and gratitude to Mike McIntyre for his amazing friendship and support
his devotion and commitment have been beyond expectation, for which we are eternally grateful. Lyman's bucket list wish to fly one last time was granted because of the efforts and commitment of Vetter Aviation, which the family will remember forever. And a special thanks to Brent Vetter for making it happen.
Lyman was our Great American Hero. In the end, he bravely fought through the pain, and he never complained. His suffering has ended. His battle is over, and he finally is at peace. Take care of our precious Lyman. "Dad, we will love and miss you more than words can say."
The family held a memorial in Montana on July 27, and a funeral service with military honors was held July 28. Condolences may be sent to the family at www.stevensonand
sons.com.