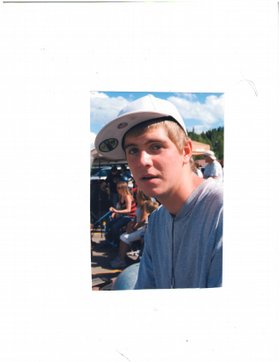 Ryan Stewart Allen, age 16, passed away Oct. 26.
Ryan was a resident of Steamboat Springs. He was born in Redlands, Calif.
Ryan was beloved by all he touched and is survived by his parents, Tammy Stewart and Daniel Allen, stepfather, Carl Haslett, and sister, Shilah Allen, as well as his grandparents, Sally Ferguson and Margaret Griego.
Other relatives who love and miss Ryan include his uncle Dave and Aunt Lysa; cousins Abram, Jason, Laine, Brittany, Michelle and Megan; his dear girlfriend, Camille; and his "special friend" Susan Krause.
Ryan attended Steamboat Springs High School as a sophomore.
He was involved in Sk8 Church youth group and attended a mission trip to Costa Rica. He was a good student. He was actively involved in community service. He was an avid snowboarder and skateboarder. He had a kind heart and was one of the funniest kids you would ever meet. Ryan was a blessing and a light to all he touched. There is no way to replace the loss of Ryan.
The exact cause of Ryan's death is unknown. It is under investigation. He had a tonsillectomy Oct. 23 and was recovering. He became sick the night of Oct. 25 and visited the emergency room for treatment. He was unexpectedly found dead in his bed Oct. 26.
There was a public viewing Oct. 30 at Yampa Valley Funeral Home.
A memorial service was held at 11 a.m. Oct. 31 at the Steamboat Christian Center located at 821 Dougherty Road. A life celebration followed after the memorial service at the Steamboat Springs Community Center.
Memorial donations can be made to the Steamboat Springs Community Christian Center, P.O. Box 770968, Steamboat Springs, CO 80477 in care of Ryan Allen.
We Love You Ryan Angel!