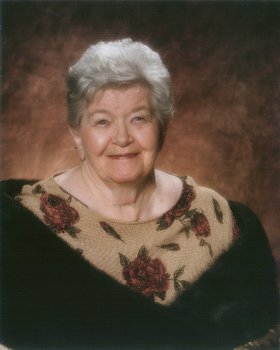 Norma Jean Pilkington
September 14, 1928 - March 12, 2009
Norma Jean Pilkington, of Littleton, passed away March 12, 2009, at the Doak Walker Care Center in Steamboat Springs.
She was 80.
She was born Sept. 14, 1928, as Norma Jean Ohlman, to George Phillip Ohlman and Estella Henrietta (Johnson) Ohlman. Norma graduated from Littleton High School in 1946 and attended Denver University.
She was preceded in death by her beloved husband, Arthur W. Pilkington; her parents; and sisters Shirley Cozens and Gwendolyn Faber. Norma is survived by her children, Penny Fletcher and her husband Fred Fuller of Steamboat Springs, and Kevin Pilkington and his wife Raphaelle, of Littleton; her brother, George P. Ohlman, Jr., of Franktown; and sister Carol Jackson and her husband Anthony Jackson, of Smithers, British Columbia.
She is the loving grandmother of Bryan and Taylor Fletcher of Steamboat Springs and Kaelin and Taryn Pilkington, of Littleton.
She was much loved by five nephews and four nieces.
Norma was the granddaughter of an original Colorado pioneer family. Norma loved watching her grandchildren ski jump at Howelsen Hill and play soccer and dance in Littleton.
She was an active member of the Old-Timers Club of Littleton.
The family requests that donations be made to the Doak Walker Care Center, 1100 Central Park Drive, Steamboat Springs, CO, 80487.