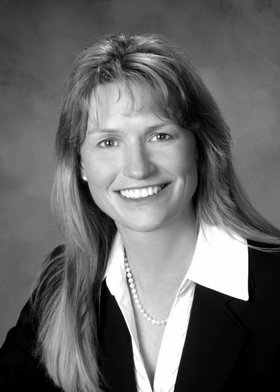 Patricia K Slepkow
unknown - February 23, 2009
Patricia K. Slepkow, of Steamboat Springs and Providence, R.I., died Feb. 23, 2009, after a long illness. She was 47.
She was the wife of Milton S. Slepkow. Born in Wyandott, Mich., a daughter of Richard and Patricia Knisley of Palm Harbor, Fla., she previously had lived in Newport, R.I., and Steamboat Springs.
A graduate of Northern Michigan University in 1984, Patti enjoyed a career as a mortgage banker. She was an account manager for Freddie Mac from 1986 to 2001. She subsequently worked as a vice president for Merrill Lynch Credit Corporation and Chevy Chase Bank. She had been a member of the Rhode Island Bankers Association, where she served as president in 1993 and 1994, the Massachusetts Mortgage Bankers Association and the Northern Michigan University Alumni Association. Patti also was an avid skier, traveler and New England Patriots fan.
Besides her husband and parents, she leaves five brothers: Richard D. Knisley, of Jackson Hole, Wyo; Douglas J. Knisley, of Boulder; Gregory J. Knisley, of South Haven, Mich.; David H. Knisley, of Tabernash; and Mark G. Knisley, of Traverse City, Mich.; a sister, Mary K. Waters, of Saugautuck, Mich.; two stepsons, Matthew D. Slepkow, of East Providence, R.I., and Joshua S. Slepkow, of Providence, R.I.; and a step-grandchild, Cal Slepkow.
Milton will hold an open house in honor of Patti from 2 to 8 p.m. March 12, at their home at 1927 Spinnaker Lane in Steamboat Springs. In lieu of flowers, memorial contributions to the American Cancer Society would be appreciated.