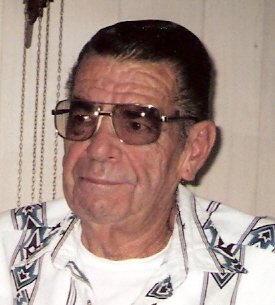 Dwight C. Pomeroy, 66, of Craig, passed away June 2, 2009.
Dwight was born Oct. 15, 1942, at home in Lingle, Wyo., the youngest of five children to Melvin and Louise (Harrington) Pomeroy. His family moved to Torrington, Wyo., where he attended school and graduated from Torrington High School in 1962.
In Dwight's first marriage, he had two daughters, Brenda and Wendy. He married Jackie Mann on April 6, 1974, and acquired a son, Damon.
His first employment was while in high school as junior high school and high school janitor. After graduating, he went to work for Ford Motor Co. in Lusk, Wyo., and Craig. In 1969, Dwight went to work for Mountain States Company in the irrigation and household water pump installation business. He had to retire in December 2008 because of his health. Customer service was always his first priority.
Dwight's interests included his family, the outdoors, hunting, fishing, caring for his yard, vegetable garden and flowers, watching and listening to the birds, building bird houses and keeping the feeders full. His annual vacation for many years was rifle elk hunting. He went to auctions looking for more antiques, arrowheads or good stuff he might need. His antique collection is from the homesteading era. Dwight enjoyed watching old western TV shows and movies many times over and preferred country western music, as well as reading outdoor magazines and The Fence Post. Dwight was an avid Broncos fan, watching every possible game.
Dwight is survived by his wife, Jackie Pomeroy, of Craig; daughters Wendy and Brenda (Tony) Siegfried, of Columbus, Mont.; son Damon (April) Hatfield, of Craig; grandchildren Meghan Mills and Katelyn Siegfried, of Columbus, Mont., Rodney Hatfield, of Craig; great-grandchild Taylor Mills, of Columbus, Mont.; sister Beverly (Pete) Gibbs, of Yoder, Wyo.; brother Norman Pomeroy, of Lusk, Wyo.; sister-in-law Evelyn Pomeroy, of Craig; and numerous nieces, nephews, family and friends.
He was preceded in death by his parents; sister Carol Groskopf; brother Wayne Pomeroy; and nephews Randy Gibbs and Mark Groskopf.
Dwight will be greatly missed by all who knew and loved him.
Services were held at the Craig Christian Church on June 8, 2009, and interment followed in the Craig Cemetery in Craig.