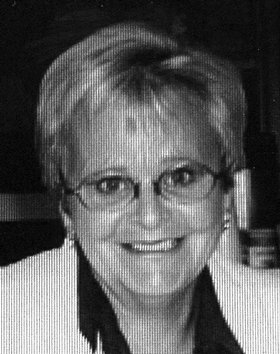 Irene H. Roussin, of Paonia, passed away at her residence July 13, 2009. She was 63.
Irene H. Blaich was born in Frankfurt, Germany, on Jan. 29, 1946, to Bernhard and Lotte (Wierderkind) Blaich. She attended school and spent her childhood in Frankfurt.
Irene married Eddy Roussin on July 4, 1969, in Frankfurt. They moved to the United States in 1971 and lived in Grand Junction until 1985 with their two sons, Dan and Marc. Eddy's job took them to Oak Creek and later to Paonia where they have lived since 2001.
Irene was a member of the Paonia United Methodist Church, and she enjoyed reading, dried flower arranging, furniture restoration, home decorating and socializing. She loved the many beautiful landscapes of Colorado. They reminded her of Germany. Irene's greatest joy was her family and her grandchildren.
Those grateful to have shared in Irene's life include her husband, Ed Roussin, of Paonia; her son Dan and his wife, Ann Roussin, of Grand Junction; her son Marc Roussin, of Parachute; one brother Bernhard and his wife, Gudren Blaich, of Hanau, Germany; and grandchildren Samantha, Connor, Stefan and Ian Roussin.
Her parents preceded her in death.
A memorial service was held July 18, 2009, at Paonia United Methodist Church, with Reverend Russell Fletcher officiating.
Arrangements are under the care and direction of Taylor Funeral Service and Crematory.
View the Internet obituary and sign the online guest registry at taylorfuneralservice.com.