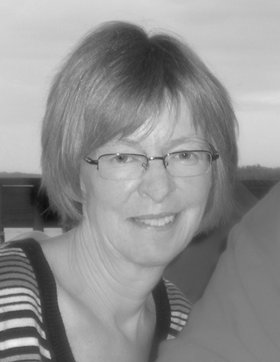 Elizabeth Boyle
unknown - June 28, 2009
Elizabeth "Liz" Boyle died June 28, 2009. She was 55.
Liz was born July 9, 1953, in Chicago. She moved to Steamboat Springs with her new husband, Mike, in 1979, where they started a family with their two children, William and Cameron. In 1995, they left Steamboat and moved to Estero, Fla.
Mike and Liz just celebrated their 30th wedding anniversary. Her love for children was evident in her years in Steamboat as a child care provider and a substitute teacher for the Steamboat Springs School District. After moving to Estero, she fulfilled her dream of becoming a full-time elementary school teacher. She will be fondly remembered by her students and fellow teachers there.
Liz's love of the ocean and mountains were apparent in the beautiful places she chose to live. Although her health challenged her at times, her great attitude and zest for life never failed her.
Liz is survived by her husband, Michael; sons William Boyle and Cameron Boyle, of Estero, Fla.; daughter-in-law Lina Boyle, of Estero; mother-in-law Marjorie Boyle, of Estero; brother and sister-in-law Rick and Katie Boyle, of Steamboat; brother and sister-in-law Timothy and Deborah Boyle; and nephew Colin Boyle.
Liz's spirit for life will be greatly missed by all who loved her.
A memorial service was at 2 p.m. July 11 at Shikanys Bonita Funeral Home in Bonita Springs, Fla. In lieu of flowers, memorial contributions can be made to the American Heart Association.