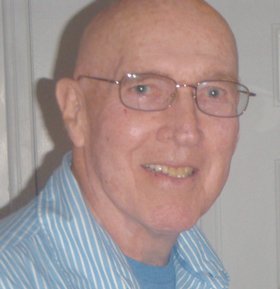 Edwin Jerome Moloney, 80, of Huntersville, N.C., died peacefully July 30, 2009, at his home surrounded by his family.
He was born May 28, 1929, in Paterson, N.J., to the late Edwin and Kate Moloney. After serving as a first lieutenant in the U.S. Marine Corps, he enjoyed a distinguished career in the Immigration and Naturalization Service and the Connecticut Labor Department. After retiring, he was a longtime and dedicated volunteer at the Carolina Raptor Center and the Cornelius Animal Shelter.
He is survived by his wife of 53 years, Ruth Moloney; sons Michael and wife, Cathy, of North Hartland, Vt.; James, of Granby, Conn.; David, of Steamboat Springs; and Dennis and his partner, Jim H., of Aurora; daughters Kathryn Davis and husband, Stephen, of Chatham, N.J.; and Jane Johansen and husband, Eric, of Avon, Conn.; grandchildren Jennifer, Christopher, Aaryn, Cameron, Phoebe, Emma Kate and Eli; and great-grandchildren Jaylen and Jared.
Memorials may be made to the Connecticut Junior Republic or the Carolina Raptor Center.
A memorial gathering for friends will be held in Huntersville at a later date. Burial will take place in Simsbury, Conn.