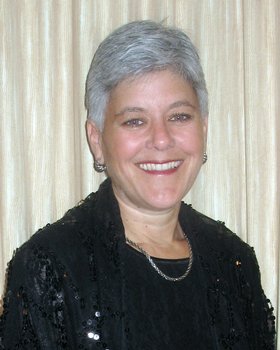 Lisa Franklin Veitenheimer, loving wife and mother, passed away April 7, 2009. She was 49.
Lisa was born May 4, 1959, in Madison, Wisc. She graduated from Midwestern State University in May 1981 with a bachelor's degree in education.
Lisa and Dr. James Veitenheimer were married June 6, 1981. Their beautiful daughter, Allison, was born April 5, 1986.
Lisa was a dedicated educator. She spent 20 years as a classroom teacher then continued to promote her educational ideals to students, parents and teachers by serving as a tutor, volunteer and mentor. She instilled her passion for learning into the hearts of many. Lisa was proud to be a founding member of the Keller ISD Education Foundation.
Lisa is survived by her loving husband, Dr. James Veitenheimer, and their daughter, Allison; parents, Deacon John and Diane Franklin, of Steamboat Springs; brother, Michael and his wife, Christi Franklin, of Frisco, Texas; grandmother, Arlene Zaborowski, of Steamboat Springs; and her uncle, Bill Zaborowski, of Galesville, Wisc.
James' parents, Leon and Mary Lou Veitenheimer, and his brothers and sisters mourn the loss of Lisa.
Visitation is from 7 to 8 p.m. Monday, followed by a wake and Rosary at Good Shepherd Catholic Community Church in Colleyville, Texas.
A funeral Mass is at 10 a.m. Tuesday at Good Shepherd Catholic Community Church, 1000 Tinker Road, Colleyville, Texas, 76034.
The family is requesting that in lieu of flowers, memorial donations be made to: Keller I.S.D. Education Foundation, Inc., P.O. Box 101, Keller, Texas, 76244. Visit www.kisdfoundation.net for more information.