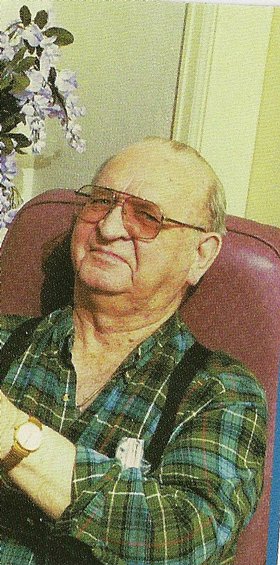 Ralph Elroy (Mike) Stees
January 31, 1922 - July 30, 2008
Ralph Elroy (Mike) Stees died July 30, 2008, in Colorado Springs. He was 86.
He was born in Steamboat Springs on Jan. 31, 1922, to William Stees and Margaret Cullen.
Mike spent his childhood and school years in and around Steamboat and Clark. Mike married Mary Peavy in Sterling while working on a ranch in Weld and Logon counties.
Mike then moved back to Clark, buying a ranch at the head of Deep Creek. He loved a good horse and Hereford cattle. He ranched there until he retired and moved to Craig. Mike moved to Cahlan, and for the last 18 years lived in Colorado Springs. Mike's interests included hunting, fishing, gardening, working a good team of horses and telling a good story.
He will be missed by all who knew him.
Mike is survived by his sister, Thelma Horton, of Longmont; two daughters, Marsha Witte, of Peyton, and Mavis James, of Daniels, Wyo.; and son, Guy Stees, of Durango. He has five grandchildren, one great-grandson and a host of nieces and nephews.
He was preceded in death by his parents, his wife, Mary Peavy; sister, Grace Cox; and brothers, Jack and Vernon Stees.
A service is at 10 a.m. today at the Deep Creek Cemetery. All those who knew him are welcome.