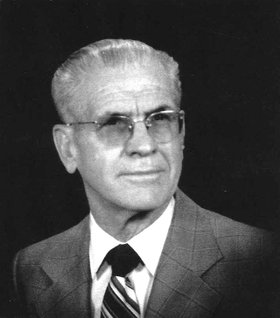 Former Mt. Harris resident Jack C. Carson died March 14, 2007. He was 91.
Jack was born Jan. 9, 1916, in Denver. He was raised in Mt. Harris.
Jack was a man who enjoyed life to the fullest and never met a stranger. He loved to travel and meet new people.
In his early years, he was a professional boxer with 71 wins and three losses. He held three Western state titles.
Jack was known as Rattlesnake Carson because of the snake shows he gave before many of his fights.
He was a crane operator for most of his working career and was part of the mushrooming growth of Southern California. His love of travel took him to many parts of the world.
Jack was always a man of his word and loved the Lord Jesus Christ. His greatest desire was to follow the Lord's will for his life. He talked to thousands of people about Christ and impacted many lives.
His life centered around his family and the musical ministry they had to hundreds of churches, hospitals, prisons, skid rows, bracero camps, convalescent facilities and many other venues.
He is survived by his wife, Georgia Walker Carson; his daughter, Georgia Melahn; two grandsons; two great grandchildren; and his sister, Betty Robson of Grand Junction.
One of his favorite scriptures was II Corinthians 5:17 "Therefore if any man be in Christ, he is a new creature; old things are passed away: behold, all things are become new."