Click here to submit an Obituary
---
A grave side service for Pearl Elizabeth Crawford Weberskirch will be held Sunday, April 30th, 1PM at the Oak Creek Cemetery. A gathering will follow at the Oak Creek Senior Center.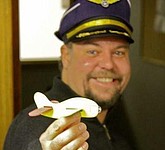 Damien B. Medlin April 8th 1975 - April 15th 2017 Damien B. Medlin, 42 yrs old has moved on from this world, before his time. It was his childhood dream to ski, to be in Colorado, making an adventure out ...
rand Junction
Beryl A. Rienks 1933 - 2017 Mr. Beryl A. Rienks of Grand Junction, CO, passed away on Wednesday, April 19, 2017 at St. Mary's Hospital in Grand Junction, CO. He was 84 years of age. Survivors include his wife, Bessie ...
Rob Peckham, 59, longtime resident of Oak Creek passed away April 10 at home. A celebration of his life will be held 10:00 a.m., April 29th at Yampa Valley Funeral Home. An open house will be held at their home ...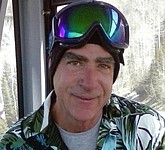 Bob Dickey 1963-2017 Bob Dickey, 54, died Tuesday evening April 18, 2017 from injuries sustained in a one-vehicle accident. Bob was born April 8, 1963 in Minneapolis, MN, attended Fort Lewis College in Durango, and then moved to Steamboat Springs, ...
Steamboat Springs
April 23, 1965 - April 8, 2017 Sean Crosby White, 40, passed away Saturday, April 8, 2017. He was born in Columbia, SC, and is the son of Jane and Wayne Garrison (Steamboat Springs, CO), and George White (Columbia, SC). ...
Louis Rabin, 80, of Steamboat Springs, passed away April 7 in Florida. No services will be held at this time.
Lynn Petrillo, 77 died in Sisters, Oregon, on January 30th, 2017 from complications of dementia. Born July 7th, 1939 in Jersey City, New Jersey, growing up in Maywood, New Jersey. Graduated from Gettysburg College then worked for the Red Cross/ ...
Olathe
Wesley (Wes) E. Herold, 72, of Olathe, Colorado, passed away March 27, 2017, from complications of cancer. He was formerly a resident of Oak Creek. Memorial services will be set at a later date.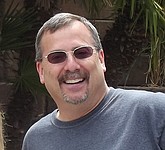 Richard "Rick" Sonntag was born January 29th 1963, in January 2017 he was diagnosed with Stage 4 Pancreatic Cancer and lost the battle on April 3rd 2017. Anyone who knows Rick, knows him for his vibrant smile and amazing personality. ...
Steamboat Springs
Louis Rabin, 80, of Steamboat Springs passed away April 7 in Florida. No services will be held at this time.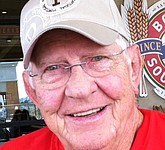 Hayden
George Edwin Hertzke 1932 - 2017 George Edwin Hertzke, 84, died peacefully in his home in Sun City West, Arizona on April 3, 2017 after a long, brave fight with cancer. George was born in Boulder, Colorado in 1932 to ...
Steamboat Springs
Gregory L. Haight, 58, of Steamboat Springs passed away Tuesday, February 21, 2017 at home surrounded by his family. A service is scheduled for April 12 at Holy Name Catholic Church at 11 am. A luncheon will follow at the ...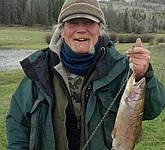 Steamboat Springs
Richard Paul Imperato 1953 - 2017 Richard P. Imperato, better known as Richie, was born May 14, 1953 and passed April 1, 2017. He was born in Pittsburgh, California, but lived most of his childhood in New Jersey. After high ...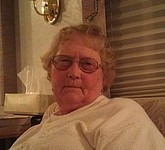 Joyce Marie Glover Cless passed away on March 18th in Phoenix, Arizona after a short illness. Joyce was born on March 6, 1942 in Cedaredge, Colorado to George and Nina Glover. She grew up in the Uncompahgre Valley and graduated ...
Archive by year: