Obituary
Rodney Duncan, of Craig and formerly of Steamboat Springs, died March 23. A graveside service will be at 2 p.m. May 11 at the Craig Cemetery. A reception will follow at the Craig VFW Hall
Steamboat Springs
Jenny Brown, 41, of Steamboat Springs, died May 3, 2013, at Presbyterian Saint Luke's in Denver from complications related to chronic myelogenous leukemia. She was born in Kansas City, Mo., to John Gulick and Christine Fuendling. She graduated from Shawnee ...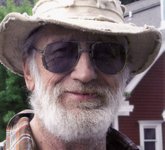 Steamboat Springs
Terry Kalwaitis lost his battle with cancer May 12, 2013. Terry was born in Steamboat Springs on Aug. 11, 1953. He lived, attended school, worked and played in the Yampa Valley for the duration of his life. He contributed greatly ...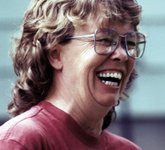 Jackie Eatherton will be remembered by her vibrant personality, her warm and sincere smile and her love and appreciation of her family and nature. She was the strength of her family and always saw the good in everyone. Jackie died ...
Independence, Mo.
Donald Jack Sanders, 86, of Independence, Mo., passed away May 21, 2013. Donald was born April 11, 1927, in Douglas, Wyo., and was a veteran of the U.S. Army, serving during the Korean War. He was a pioneer in special ...
Steamboat Springs
On May 18, 2013, Jeffrey Scott Scheidt passed away unexpectedly of a heart attack. He was living life fully, as he always had, riding his mountain bike with his beloved wife, Tracy. Jeff was born Sept. 17, 1961, to Bob ...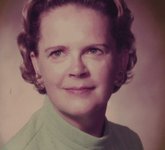 Dorothy Griswold Gayer passed away quietly May 23, 2013, at the Heritage Club Denver. She was born Aug. 21, 1922, in Gordon, Neb. She moved to Lincoln, Neb., when her father became governor in 1941. Dorothy attended Stevens College in ...
Mary Jane Seed was born Jan. 13, 1959, in Fairbanks, Alaska, the daughter of Andrew and Anne (Lufkin) Seed. Mary was raised in many different places due to her father being in the military. They lived in Germany, Guam and ...