Obituary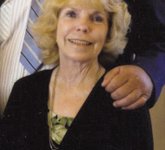 Sharon Patricia Stevenson passed away Jan. 4, 2013, at St. Mary's Hospital in Grand Junction. Sharon was born Nov. 10, 1943, to John A. Sullivan and Gladys F. Sullivan. At a very young age, her dad nicknamed her "Little Britches." ...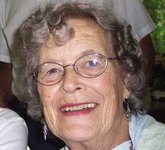 Toponas
Jane Ellis Weston, of Toponas, passed away Jan. 8, 2013. Jane was preceded in death by her husband, Cecil, in 2008 and grandson Nicholas Rocco Lombardi in 1993. She is survived by her son Terry, of Steamboat Springs; daughters Cathy ...
Robert F. Hamill, a former Routt County Extension agent known as Sr. Bob, died Jan. 10 in Texas. A celebration of his life will be held at 1 p.m. Jan. 23 at Fort Logan National Cemetery. For more information, call ...
A memorial service for baby Wilhelm Otto Warnke will be held at 10 a.m. Jan. 18 at the United Methodist Church of Steamboat Springs. Wilhelm is the beloved son of Carl Warnke and Julie Mattimore Warnke and baby brother of ...
Alfred Hansen Nultemeier is survived by his brother, Ralph, of Steamboat Springs; his wife of 48 years, Evelyn; his children Landon and Cheryl; and his grandsons Landon and Travis, all of Minneapolis. He served in the Navy, and his passion ...
Estalee Silver passed away at Mantey Heights Rehabilitation & Care Center in Grand Junction on Jan. 14, 2013. She was 92. Estalee is survived by her two sons, Virgil Silver, of Alameda, Calif., and Leland Silver, of Hayden; and one ...
Alma Graves Kurtz died Jan. 15, 2013, at age 92 at Rose Memorial Hospital in Denver with family members at her side. She was born March 25, 1920, in Canon City the daughter of Dr. Herman C. Graves and Alma ...
Craig
Harold John Denker was born May 28, 1924, in Dwight, Ill. He was the third born of six children to Lena and August Denker. Harold was baptized and confirmed in Goodfarm Lutheran Church of Dwight. Harold moved to Berwyn, south ...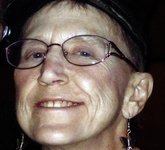 Lihue, Hawaii
Sharon A. Muller, a resident of Steamboat Springs from 1974 to 1989, passed away at age 56 on Jan. 12, 2013, at Wilcox Memorial Hospital in Lihue, Hawaii. Sharon was born April 6, 1956, in Harrisburg, Pa. While in Steamboat, ...
Death Notice
Craig
Loving wife, mother and grandmother Rosella Joan Bradley Elwood died Jan. 24, 2013, at her home in Craig. At her request, no service is planned. Memorial donations in memory of Joan may be made to the charity of your choice.