Obituary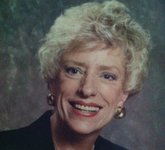 Nancy Faust, 80, died May 15 of natural causes at the Doak Walker Care Center. A service celebrating her life is at 1 p.m. Monday at St. Paul's Episcopal Church, followed by interment in the church's memorial garden and a ...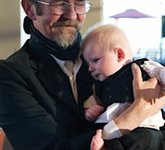 John Lloyd Hull was born Oct. 25, 1955, in Riverton, Wyo., to Betty and Lloyd Hull. His older sister, Juanita Self, lives in Blackwell, Okla., and his older brother, Chuck Hull, lives in Lovell, Wyo. John grew up in Riverton ...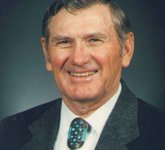 Bob was born March 31, 1929, in Columbus, Kan. His parents were Fred and Oleta Childers. He had one sister, Coleen, and one brother, Ted. When he was in the eighth grade, he went to Eagle to live with his ...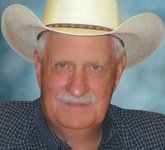 Amarillo, Texas
Don Rutherford, 76, of Amarillo, Texas, passed away May 26, 2012. Don was born Nov. 1, 1935, in Hedley, Texas, to William Lee and Lorene Horn Rutherford. He graduated in 1955 from Claude High School. Don farmed and ranched in ...

Steamboat Springs
Peter C. Forbes died peacefully May 31, 2012. He was 83. Peter was born in New York City to Craig and Barbara Forbes. Allen and Alexander are his younger twin brothers. The family moved from New England to Miami, Fla. ...
Virginia Wheeler passed away May 30, 2012, after a long bout of illness. She was 81. She was born on the family ranch outside McCoy to Elizabeth and Frank Bedell. She married Elof Wheeler on Nov. 23, 1954, at her ...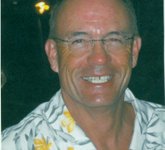 Michael Stephen Lewis, 60, died June 3, 2012, after a brave struggle with multiple myeloma. He died in Kauai, Hawaii, a place that he loved, with his adored companion, Vivian Raynor, at his side. Michael loved and lived his life ...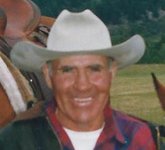 Iowa City, Iowa
George (Jake) Hartsock, 74, of Iowa City, Iowa, passed away June 9, 2012, at Pleasantview Home in Kalona, Iowa. Jake was born in Johnson County on March 21, 1938, to George E. and Gertrude (Bell) Hartsock. He went to a ...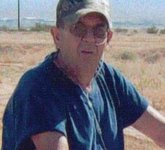 Former Steamboat Springs resident Gordon Weiss passed away Nov. 18, 2011, from cancer. He was 66. Gordon lived in Steamboat for 18 years and for the past five years in Kingman, Ariz. He is survived by his wife, JoAnn Weiss; ...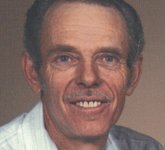 Craig
James Orville Rogers was born Nov. 24, 1937, to Orval and Lura (Barden) Rogers in Illiff. He married Nancy Johnson on May 17, 1959, and the couple recently celebrated their 53rd wedding anniversary. Jim lost his four-year battle with cancer ...
Hayden
John "Sid" Sidney Wheelock passed away at his home June 18, 2012. His wife, Dana, and his boys Zack and Zed were by his side. He was born March 2, 1962, in Denver. When Sid was 2, he and his ...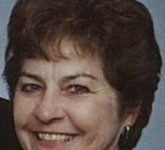 Gladys Louise Patterson, 85, died June 16, 2012, in Littleton. She was born Aug. 19, 1926, in Wichita, Kan., to Hugh and Lela Frye Sawyer. Gladys grew up in Wichita and graduated from Wichita North High School. On Dec. 5, ...
Death Notice
A potluck celebration of life for Jim Shalks, of Oak Creek, is at 3 p.m. June 17 at The Colorado Bar.
A memorial service for Mary Louise (Weaver) Rickerby is at 11 a.m. June 25 at Hayden Cemetery. Memorial donations can be made to hospice or the charity of your choice.