Obituary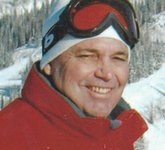 David John Ward, also known as "Paco," passed away peacefully Dec. 20, 2011, at his home on St. John with his wife, Cindy, at his side. He was 62 and had been battling pancreatic cancer since 2008. Paco grew up ...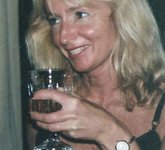 Phillipa "Pip" Oliver passed away Dec. 31, 2011, at the University of Colorado Hospital in Denver after a brief but courageous battle with cancer. Pip was born Jan. 16, 1966, in New Zealand. She was preceded in death by her ...
Clyde Raymond Lockhart, of Cheyenne, Wyo., died Dec. 30, 2011, at the Davis Hospice Center in Cheyenne. He was 93. He was born April 3, 1918, in Steamboat Springs to Raymond and Ruth Lockhart. The family moved to Casper, Wyo., ...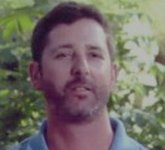 John P. Basile died Jan. 4, 2012, at Grace Healthcare in Glenwood Springs. He was 47. John spent his early years in Concord, Mass. He attended middle school at the Douglas Academy in Scotland and high school in Concord and ...
Former Routt County resident died Dec. 9, 2011, in Marshalltown, Iowa. He was 82. Galen was a dedicated teacher for 42 years before retiring in Marshalltown. He taught for several years in Routt County, including at the Fly Gulch, Fair ...

Oak Creek
Ruby J. Chevalier passed away peacefully Jan. 9, 2012, at her daughter Betty's home in Rifle. She was 98. Ruby was born and raised in Oak Creek, which she called home her entire life. She was preceded in death by ...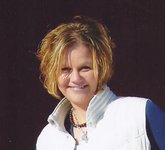 Dixon, Wyo.
Ryan Faye Sixkiller-Allen was born Dec. 31, 1979, to Bill and Carma Sixkiller. She was welcomed home by her big sister, Brandy. Ryan started going to ropings with her mom, dad and sister soon after she was born. Her mom ...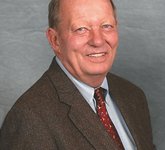 Clark
Clark resident William Ben Kemper passed away Dec. 5, 2011, at the Porter Hospice in Littleton. He was 75. Born June 8, 1936, in Denver to Lynn and Betty (Baker) Kemper, Bill was an all-state football player at Denver East ...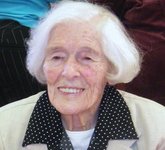 Oak Creek
Phyllis Burrowes, a longtime resident of Oak Creek, passed away Jan. 7, 2012, at the Doak Walker Care Center. She was just two months shy of her 100th birthday. Phyllis was born March 26, 1912, in Lievin, France, to Leonce ...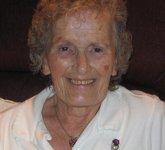 Steamboat Springs
Beverly A. Liddle, 70, a longtime resident of Steamboat Springs, passed away Jan. 3, 2012, at her home after a long illness. Born in Hudson Falls, N.Y., on Feb. 7, 1941, she was the daughter of the late Merritt and ...
Oak Creek
Doris Inez Knott, a longtime rancher in Oak Creek, died Saturday, Jan. 14, 2012, at Doak Walker Care Center. She was 93 She was born April 25, 1918, to Courtney and Emma Mae (Gaskill) Ives in Arriba, Colo. Her family ...
A celebration of life for Jerry Throgmartin is from 2 to 4 p.m. Sunday at Vista Verde Guest Ranch.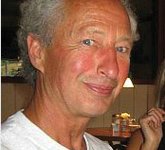 Elliott John Bayly died Jan. 20, 2012, in Tucson, Ariz. He died doing one of the many things he loved, playing tennis. Elliott was born Feb. 10, 1940, in Duluth, Minn., to Jane and Millen Bayly. His grandfather, Hiram Elliott, ...
Craig/Moffat County
Steven C. Deyo was born Dec. 15, 1959, in Craig to Douglas and Patricia Deyo. He died Jan. 17, 2012, in Craig. Steve spent most of his life forging lasting friendships in Craig, and he loved to support youth sports, ...
Cedaredge
Marvin D. "Pete" Barnes, of Cedaredge, died Saturday at the Colorow Care Center in Olathe. He was 83. A memorial service will be held at a later date.