Obituary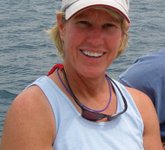 E. Ames Chandler, the daughter of John Derwin and Elizabeth Wyman Chandler, lost a heroic five-year battle with ovarian cancer on March 21, 2012. She was 59. Ames was born in Minneapolis and raised on Upper Lake Minnetonka. She lived ...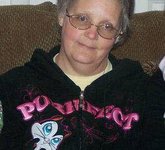 Lorna Diana Mauth was born Sept. 19, 1965, in Alamosa, the daughter of Wendell and Janet (Davis) Mauth. She was raised in Walden, where she lived until her sophomore year in high school, at which time her family moved to ...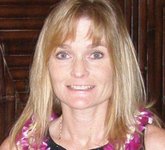 Steamboat Springs
Susan V. Krahenbuhl, 51, of Steamboat Springs and Las Vegas, died March 23, 2012, at her home in Las Vegas. Born Nov. 26, 1960, in Schenectady, N.Y., the daughter of Garin and Carol (Fountain) VanDeMark, she married Douglas R. Krahenbuhl ...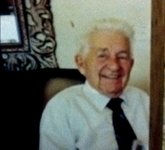 Hayden
Roy Hindman, 88, of Hayden, passed away Jan. 22, 2012, at his home in Chubbuck, Idaho. Born in the historic mining town of Mount Harris to Elmer Hindman and Evangeline Hughes, he was raised in Routt County before joining the ...
Steamboat Springs
Z. Jean Gilliland of Steamboat Springs passed away March 26, 2012, at her son's residence in Lafayette. Jean was born Aug. 30, 1923, to John and Olive MacKay in Haviland, Kan. She began a career in nursing after graduating from ...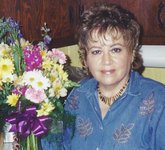 Precilla Jane Isenbarger died March 23, 2012, at University of Colorado Hospital in Aurora. She was 67. Precilla was born June 24, 1944, in Denver to Leopoldo "Leo" Trujillo and Enriqueta Trujillo. Precilla was raised in Hayden and graduated from ...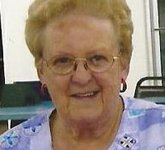 Mary E. Kleinschmidt, formerly of Steamboat Springs, passed away March 20, 2012, at her daughter's home in Salt Lake City because of complications with breast cancer. She was 81. Mary was born to John and Ethel Hamilton on Aug. 8, ...
A funeral for Marion "Pete" Madsen will be held at 4 p.m. April 10 at The Journey at First Baptist in Craig. Interment will follow in the Craig Cemetery.
Hayden
Hayden resident Frank Robert Puckett died April 3. A memorial service is at 2 p.m. Sunday in the Hayden Secondary Schools auditorium.
Forsyth, Mo.
Richard Hodge, 74, of Forsyth, Mo., died April 15, 2012, at his residence. He was born in Oak Creek the son of M.R. (Barney) and Helen Ruth (Schultz) Hodge. Richard and Wanda were wed at Esbon, Kan., on Sept. 27, ...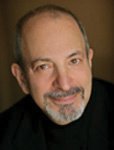 Dr. Joseph Salvatore Agnello Jr. died April 15, 2012, at Swedish Hospital in Englewood at the age of 63. The son of Joseph and Palma Agnello, he is survived by his wife, Avriel, and three children, sons Gabriel (Stacey) and ...
Springfield, Ore.
William "Orville" Gibson, of Springfield, Ore., died March 28, 2012, of age-related causes. He was born in Eufaula, Okla., in October 1921. He graduated from Yampa High School and joined the Navy. He married Irene Norman in September 1946. They ...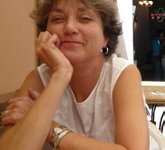 Steamboat Springs
Cindy Maddox was born in 1950 in Sidney, Neb., and died at age 62 on April 12, 2012, in Steamboat Springs. The third of four children, her family operated a wheat and cattle farm in western Nebraska. Cindy's brother Doug ...