Obituary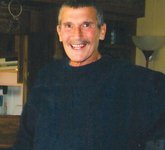 Vincent A. Scura passed away at 1:50 a.m. Sept. 27, 2011, He was born May 1, 1952. He was preceded in death by his parents Jaemes and Lucille Scura. He is survived by his wife, Carrie; daughter, Sabatina; son, Vincent; ...
Routt County resident Russell Lawrence Peterson died Sept. 21. A memorial service is at 5:30 p.m. Friday at Steamboat Springs Cemetery. Call the Yampa Valley Funeral Home at 970-879-1494 for more information.
Steamboat Springs resident Margaret Jean Todd passed away Sept. 26. A celebration of life is at noon Saturday in the community room at the Selbe Apartments on Rollingstone Drive. In lieu of flowers, send donations to the Northwest Colorado Visiting ...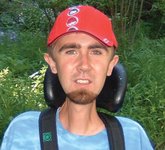 James Browning passed away peacefully in his sleep on Oct. 1, 2011, at his Grand Junction home. He was 32. James was born July 29, 1979, in Lindsay, Calif., from the union of James C. and Christie A. Browning. He ...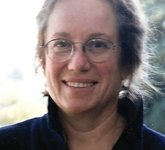 Elizabeth S. Weldon, of Palisade, passed away Sept. 30, 2011. She was 67. Elizabeth was born June 20, 1944, to William and Helen Weldon. She grew up in Mansfield, Ohio, and later attended college at the University of Wisconsin at ...
Former Steamboat Springs resident Bruce Edward Callant died peacefully Aug. 19, 2011. He was 83. He was born Jan. 30, 1928, in Spencer, S.D., to John and Emma Callant. He was a retired banker of 48 years who was very ...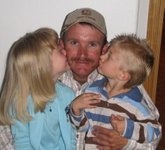 Chad McKay Running, 35, of Craig, died Thursday, Sept. 1, 2011, at Flaming Gorge, Utah, while on a family camping/boating trip. Chad was born Aug. 12, 1976, in Watford City, N.D. He graduated from Moffat County High School in 1994. ...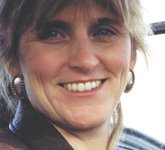 On Oct. 3, 2011, a beautiful afternoon, Ruthie Erickson passed peacefully with loved ones nearby from the effects of early-onset Alzheimer's disease. Ruth Ann Johnstone was born Sept. 21, 1950, in Niagara Falls, Ontario, to Dr. Donald and Margaret Johnstone. ...
Steamboat Springs
Mae Yuki King was born April 27, 1947, in Tokyo, where her father, Andrew Evanko, met her mother, Chicako Ohira. At the time, Andrew was a member of the occupation, and upon his discharge, they returned to the United States. ...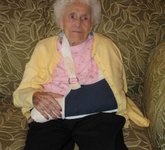 Secelia Mayme McElhinney, a longtime resident of Fountain, passed away Sept. 16, 2011, surrounded by the love and laughter of her family. She was seven months shy of her 104th birthday. Mayme, as everyone knew her, was the seventh of ...
Barbara Miller Lyon passed peacefully Sept. 30, 2011. She was born Nov. 21, 1918, in Chippewa Falls, Wis., the first of five children to Arthur and Gladys Miller, of Cornell, Wis. She attended Carleton College in Northfield, Minn., for two ...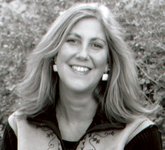 Pittsburgh
Lisa Sandridge Moore died Oct. 11, 2011, as a result of injuries sustained in an automobile accident. She was 48. She was born Aug. 29, 1963, in Pittsburgh, the daughter of Michael and Suzanne (Blackburn) Sandridge. She grew up in ...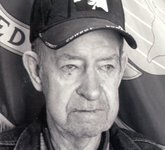 Rifle
Keith Kirby, 84, passed away Oct. 14, 2011, at the Veteran's Nursing Home in Rifle. Keith was born July 27, 1927, in Yampa to Leon Earl and Ethel (Walker) Kirby. He served his country in the Merchant Marines during World ...
Glenwood, N.M.
Georgia Klumker, of Glenwood, N.M., and formerly of Toponas, went to join our Lord on Oct. 20, 2011. She was born Nov. 25, 1918, in Yampa to Ora Scott and Mary Jane Bird Perry, the oldest of four children. She ...
Hayden
Longtime Hayden resident John Richard Carroll passed away Oct. 15, 2011. John was born a twin on Aug. 5, 1957, in Hayden to Marvin and Kathleen Carroll. He grew up in Routt County and in the past three years moved ...