Obituary
Joseph Ryan Hehr, resident of Oak Creek, passed away in an automobile accident April 29, 2011. He left behind his wife, Dawn Hehr; daughter, Bailey; stepdaughters Heather and Taija; parents Les and Marilyn Hehr; and sister Leslie and brother-in-law Brad. ...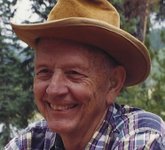 Frederick MacLaurin Dierks, 90, died April 30, 2011, in Mercy Hospital in Hot Springs, Ark. His life was celebrated at 1:30 p.m. May 5 at the First Presbyterian Church, 213 Whittington Ave., in Hot Springs. A gathering of friends and ...
In loving memory. Survived by children Adam G. VanDenburgh, of Denver, Melanie R. Gibb, of Colorado Springs, and six grandchildren. Peace.
Hayden
Carol Hutchins Rickman, 82, of Steamboat Springs, passed away at the Doak Walker Care Center on April 30 after a lengthy illness. She is survived by her children Betty (BJ) Barnes, of Hayden, Bryan (Lucy) Rickman, of Hayden, Jack Rickman ...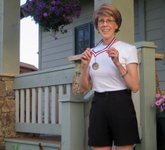 Ruth's prolonged journey with cancer ended Saturday at her home in Eagle Ranch, where she transitioned very comfortably with her husband, Bob, and daughter, Sarah, at her side. Ruth was born to Judge Earl and Doris Edwards in Marksville, La., ...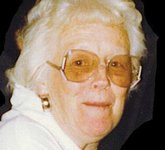 Yampa
Frances Lois Martindale, of Yampa, passed away March 12, 2011, in Wheat Ridge. She was 85. Fran was born April 12, 1925, in Burlington, Vt., to Wilfred and Elizabeth (Marchant) Livingston. She married James H. Little at Stewart Air Force ...
Donald M. Rolando, Sr., died Thursday, May 12, 2011, at Sandrock Ridge Care Center in Craig. Donald was born in Mount Harris to Joseph and Blanch (Waggoner) Rolando on Sept. 12, 1934. Don served in the Korean War and when ...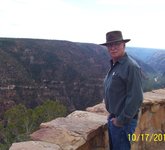 Gerald "Hank" Henry Rader, born April 8, 1940, in Craig, passed away May 12, 2011, in Cortez. Gerald is preceded in death by his father, Harvey Rader; mother, Mary Rader, and sister, Linda Rader. He is survived by his wife, ...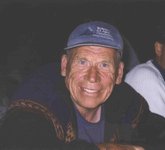 Steamboat Springs
Bill Bowes died peacefully at Yampa Valley Medical Center on May 16, 2011, after a sudden illness. He lived a very full life of love, always surrounded by his family and his friends and incredible experiences in the mountains. Bill ...
James "Jim" R. Carollo was born Aug. 21, 1946, in Rock Springs, Wyo., to Al Carollo Sr. and Leona Carollo. Jim grew up in a lively household with three brothers, Al Jr., Robert ("Bob") and John Carollo. After graduating from ...
Former Oak Creek and Browns Park resident Chloriene Estlee Curtis died May 42, 2011. She was 91. She was born Jan. 4, 1920, to Alfred and Amy Emmerson in Hartville, Mo. She graduated from high school there and was planning ...
South Routt resident James D. Kauffman passed away Dec. 25, 2010. A memorial service is at 1 p.m. Monday in Yampa Cemetery. A reception will follow at Rita Riley's home in Yampa. For more information, call the Yampa Valley Funeral ...
Former Hayden resident Neva Gere Oaks went to be with her Lord and Savior on April 28, 2011. She was 78. Gere was born Jan. 22, 1933, in Hayden to Herbert and Margaret Summer. She grew up in Hayden, graduated ...