Obituary
Charlene Joan Stieduhar passed as she lived, courageously and caringly as she succumbed to her struggle with cancer Feb. 16, 2011. Born in Denver to James and Edna Wilson, Charlene grew up in Steamboat Springs, graduating in 1951 from Steamboat ...
Enriqueta Trujillo, a longtime Hayden resident, died Feb. 26, 2011, at The Sandrock Ridge Care Center. She was 89. Enriqueta was born Dec. 1, 1921, in Cleveland, N.M., the daughter of Alexander and Avalina (Romero) Branch. She was raised and ...
Steamboat Springs
Paul Melvin Brunken passed away Feb. 26, 2011, at Yampa Valley Medical Center in Steamboat Springs. He was 55. A memorial celebration of his life was March 2 at the Lake Catamount Lakehouse. Paul was born Jan. 28, 1956, in ...
JoAnn Walton Flock, of Boulder, died March 14, 2011, at age 81. She was born Sept. 27, 1929, in Milwaukee to William Henry Walton and Mabel Fredrickson Walton. She married Warren Lincoln Flock in Altadena, Calif., on July 20, 1957. ...
Pauline Chapman, of Craig, died March 11, 2011, at her home following a brief illness. She was 53. Pauline was born March 11, 1958, in Craig, the daughter of Max A. and Mary M. (Montano) Garcia. She was raised and ...
Craig
Tom D. Smith was born Aug. 14, 1928, in Routt County to Jim and Bernice Iola (Moore) Smith, the third of six sons. He passed away March 6, 2011, in Craig. Tom grew up in the coal camps of Routt ...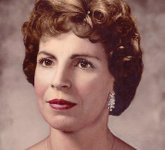 Benedetta Patricia DeMark Antoinette passed away of natural causes March 24, 2011, at the Doak Walker Care Center. She was 90. Benedetta (Bené) was born Feb. 28, 1921, in Colorado Springs to James and Nettie Ricci DeMark, who emigrated from ...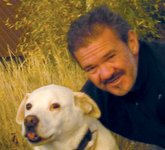 Todd Jeffrey Minch passed away March 17, 2011, at Yampa Valley Medical Center in Steamboat Springs from internal injuries suffered from a fall. He was 45. Todd was born Nov. 20, 1965, in Portland, Ore. He was the eighth child ...
Pat went home to be with the Lord on March 1, 2011, leaving behind her children, Bill Hathaway, of Victorville, Calif,; Katie Rutherfurd, of Fallbrook, Calif.; and Robert Hathaway, of Vancouver, Wash.; and six grandchildren and two great-grandchildren. Pat Sloan ...