Obituary
Lifetime Little Snake River resident George Ralph Salisbury Jr. died at his home on the Ladder Ranch on Dec. 25, 2010. George was born in that home March 7, 1921, to George and Emma Terrill Salisbury. His grandparents all homesteaded ...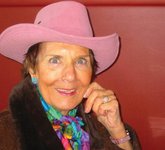 Eighty-two years, seven months and 22 days is a wonderful long life achieved by Patricia "Teta" Christy Woodland Goodbody, who passed on to join her father Daniel LaMar Christy Sr., mother Elise Bowman Christy, brothers D. LaMar Christy Jr. and ...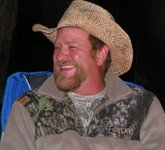 James D. Weber, Sr., was born Feb. 12, 1963, in Craig. He died Saturday, Dec. 25, 2010, near Maybell. His parents are Milton (Pat) Weber and Bonnie Weber. Jim spent his childhood and adult life tearing around the hills of ...
Romayne Sachs, 79, of Bala Cynwyd, Pa., died Dec. 22, 2010, in Philadelphia after a seven-year struggle with lung cancer. She was born in Scranton, Pa., on Feb. 20, 1931. A graduate of Scranton Central High School, she attended the ...
Irwin Lawrence Freiberger died Dec. 28, 2010, at age 75. "Fry," as his Boy Scouts named their Scoutmaster in 1961, was a visionary who gave his all to whatever he saw as his purpose. In September 1982, Routt County became ...
We say a sad goodbye to our beloved mother, sister, aunt, Daughter of the King and friend who passed away in New York City on Dec. 8, 2010. Claire was 73 years old. Born in Montreal, Claire was known for ...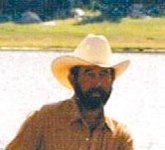 Edgar Newton "Newt" Dorr, 65, passed away Jan. 13, 2011, in Phoenix. Passionate about living with intention here on Earth, Newt finally surrendered to a yearlong illness that had left him unable to enjoy his deepest love — the great ...
Margaret Monger, lifelong Steamboat Springs resident, died Jan. 11, 2011, at the Doak Walker Care Center in Steamboat. She was 93. Margaret was born June 25, 1917, in Steamboat Springs, the daughter of John and Nettie (Gregory) Leston. She was ...
Virginia Dismuke, 86, of Arvada, and formerly of Steamboat Springs, leaves her cherished husband of 66 years, Morton S. Dismuke, and her two children, Edi Dismuke Goertzen, of Conifer, and Jenny Demeaux, of Denver. She passed away Jan. 14, 2011, ...
Phil Griffith, 66, of Stuart, Fla., died Jan 15, 2011. He was born in Winterset, Iowa, lived in Steamboat Springs from 1978 to 2004 and then retired to Stuart. He was preceded in death by his parents, Paul and Mary ...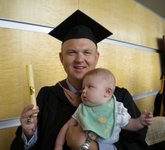 Craig
Robert Bruce Told was born Nov. 26, 1976, to Tom and Mollie Told at the old The Memorial Hospital in Craig. Tom and Mollie had lost two boys before his birth and they would lose two after he was born. ...
Oak Creek
Deborah L. Edney passed away Jan. 21 in her home in Oak Creek, surrounded by her family and friends. Deborah is survived by her husband, Tommy Parr, her daughter, Amber Edney, and many friends. A celebration of Debbie's life will ...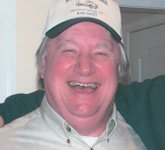 Oak Creek resident JT Thorup passed away after courageously battling cancer for three years. He was 58 years young. He was famously quoted as saying, "You can only be young once, but you can be immature forever!" Born in Elkhart, ...
Eula Mae Sellars, a resident of Winston-Salem, N.C., died peacefully Jan. 11, 2011. She was 80. Eula was the mother of Reg­gie Sellars, a resident of Steam­boat Springs since 1999. Her strength and loving kindness will be missed by all ...
Gerald R. Teters passed away Jan. 27, 2011. He is survived by sons Pat (Sylvia), Jeff (Debbie) and Mike; eight grandchildren, Jeremiah, Chad, Krystal, Lynnea, Brandi, Zack, Brittney, and Savanah; seven great-grandchildren, Megan, Maya, Maleah, Justine, Chad Jr., Adrian and ...