Obituary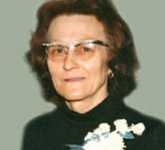 Steamboat Springs
Walliburga M. Ralston died Nov. 28, 2011, in Steamboat Springs. She was 88. Walli was born April 7, 1923, in Grinnell, Kan., the ninth of 12 children born to Joseph and Paulina Dechant. Walli was married to Jordan W. Tolar ...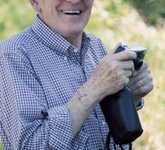 William "Wild Bill" John Racewicz died Nov. 9, 2011, at age 85 after a short illness. Bill was born Jan. 29, 1926, in Providence, R.I., to William and Sophie Racewicz. After graduating from Mt. Pleasant High School in 1943, he ...
Mary Williams, a long-time Hayden resident, died Friday, Nov. 25, 2011. She leaves behind her husband, Everett (Dutch) Williams, and all six of her children: Carolyn Gregory, of Grand Junction, Anne Williams, of Pueblo West, Cathy (Bo) Ayers, of Egnar, ...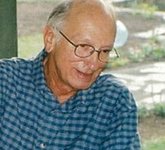 After a valiant fight, former Steamboat Springs resident Robert F. Zunzer succumbed to brain cancer on Nov. 20, 2011, in Jupiter, Fla. The fourth child of Rose and Andrew Zunzer, Robert was born Feb. 17, 1923, in Reading, Pa. He ...
Warren O. Fread was born April 1, 1929, in New Llano, La., the son of Warren H. and Vivian (Parker) Fread. Warren moved with his family to Hayden in 1933, where he attended school through the eighth grade. He went ...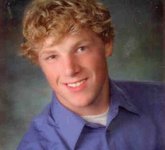 Steamboat Springs
James J. "J. J." Finnerty, 24, died in Steamboat Springs on Dec. 13, 2011. J. J. was born in Boulder on Dec. 27, 1986, the son of James P. and Kathleen A. Stone Finnerty. He graduated from Watertown High School ...
Theodore L. Varouxakis, a longtime resident of Steamboat Springs, died Dec. 9. A memorial Mass is at 11 a.m. Dec. 17 at Holy Name Catholic Church in Steamboat. A reception will follow the service held at the church. Donations can ...
Robert Lemwood Kresl was born Dec. 4, 1971, in Kremmling to William and Judy (Laman) Kresl. He went to be with the Lord on Dec. 11, 2011. Bobby had 40 miraculous years of life with us. Bobby spent most of ...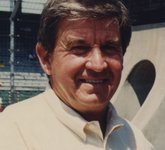 Jim Ellis died Dec. 23, 2011, at his home in Surprise, Ariz., from a prolonged illness. He was 76. Jim was born Nov. 5, 1935, in Indianapolis to Hershal and Lucreta (Jones) Ellis. They moved to Winslow, Ariz., in 1947 ...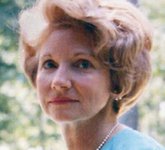 Louise Galbraith Dierks died Nov. 26, 2011, at Presbyterian Hospital in Dallas, Texas. She was 93. Her death followed that of her husband, Frederick M. Dierks, in April. Louise Lane Galbraith was born March 29, 1918, in Evanston, Ill., and ...
Ira Wilbur Wybrow, age 96, a resident of Chillicothe, Mo., died Dec. 29, 2011, at the Indian Hills Retirement Village. Ira was born Feb. 12, 1915, in Spokane, Mo., the son of William Riley Bylieu and Willa Jane (Wood) Wybrow. ...
Marjorie Elizabeth Wheeler died Dec. 24, 2011, at Hilltop Lodge in Beloit, Kan. She was 85. Marjorie was born Nov. 16, 1926, in a cabin that rested in the shadows of the Flat Tops near Toponas. She was the first ...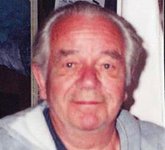 George Hart died Dec. 22, 2011. He was 85. George's childhood was spent in Fairview, N.J., with his parents Percival and Dorothy Hart. George developed a sense of humor that allowed him to appreciate the lighter side of life. He ...