Obituary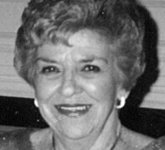 Brenham, Texas
Ruth Cotten Whiddon Mann died quietly Aug. 14, 2010. She was born in Palestine, Texas, on Aug. 26, 1918, to Sen. Clay Cotten and Josephine Murphey Cotten. She resided in Brenham, Texas, for the past 35 years. She and her ...
James Norman Dildine, born Nov. 5, 1961, in Houston, Texas, to Charles and Adrienne Dildine, died in mid-August 2010 in Routt County by his own hand. He was 48. Jim had a successful career in advertising with customers nationwide. Much ...
A celebration of life for former Steamboat Springs resident Andy Caress is from 1 to 3:30 p.m. today at the Tennis Center at Steamboat Springs, 2500 Pine Grove Road. Wear comfortable clothes and tennis shoes, and bring your tennis racket ...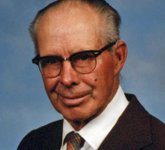 Longtime Routt County resident Francis Gilbert Moore passed away Aug. 22, 2010, at his home in Yampa. A memorial service is at 2 p.m. today at Yampa Bible Church. Memorial donations can be made to the Routt County 4-H foundation ...
Willa Hunter, a longtime Oak Creek resident, died on Saturday, Sept. 4, 2010, at the Doak Walker Care Center in Steamboat Springs. She was 94. Willa was born Sept. 27, 1915, in Denver, the daughter of Mark and Stella (Stanley) ...
Steamboat Springs resident Doris Jean Lay Swift passed away Sept. 10, 2010. She was 85. A loving daughter, sister, mom, grandma and great-grandma, Doris remained remarkably active until her death. In any season she could be seen walking to T'ai ...
Marian "Mare" Williams passed peacefully in her home Sept. 4, 2010, surrounded by family. Marian was born the third of six children to Mary Grant Judd and Robert Lund Judd on Dec. 10, 1918, and immediately was welcomed by Salt ...