Obituary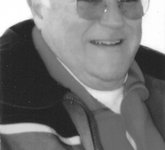 Longtime Steamboat Springs visitor, neighbor, friend and skier Frank Larkin Hussey Jr. died April 26, 2010, at 84 years young. Frank served on the USS Santa Cruz in the South Pacific during World War II, as a commissioned ensign, U.S.N.R. ...
Agnes Inez Eason Miner was born March 4, 1917, in Waco, Ga., to Hamie Otis Eason and Ophelia Belle Eason. She was the youngest of eight children. The family moved to Lexington, Ky., when she was 5 years old and ...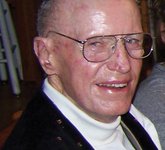 On April 18, 2010, longtime Steamboat Springs resident Glenn Joseph Poulter died peacefully, with his family by his side, in Port Townsend, Wash. He was 83 years old. Glenn was born in Mount Pleasant, Iowa, on March 1, 1927, to ...
Carmen Lee Mueller, 74, a South Routt resident, passed away at his home May 1. Services will be held at a later date. Call Yampa Valley Funeral Home with questions.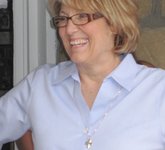 Craig
Marianna Mahleres Raftopoulos died April 14, 2010, at her home in Craig after an 11-year battle with Chronic Lymphocytic Leukemia. She was surrounded by her loving family and a few of her closest friends. Marianna was born May 23, 1954, ...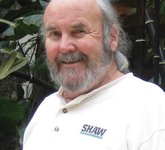 James "Jim" Brennan, of Steamboat Springs, passed away peacefully at home April 16, 2010. He was born in Providence, R.I., on May 26, 1942. He is survived by his wife of 26 years, Beverly "LB" Lehrer-Brennan; daughter Brenda Brown (Greg); ...
Bill Valikonis passed away peacefully on May 1, 2010, with his loving mother by his side. Bill was born to William and Susan Valikonis on April 5, 1972, in Brownsville, Texas. He lived in Santa Barbara, Calif., for the past ...
Kimberly "Kimmie" Anne Fournier had a zest for life like no other. She loved animals, the outdoors and her family. Kimmie came to Routt County just last fall to spend some well-deserved quality time with her sister and niece. She ...
Genevieve E. Pietig, a mother, homemaker and exemplary Catholic, spent her last years in the Doak Walker Care Center. Mrs. Pietig was the daughter of Frank Rupiper and Mary Steffes, of Roselle, Iowa. She was born Sept. 29, 1916. Genevieve ...
A celebration of life for Jenna Gruben Morrill is all day today in Steamboat Springs. Meditation is from 7 to 7:45 a.m. at Olympian Hall; yoga is from 8 to 9 a.m. at Olympian Hall; running, hiking and biking is ...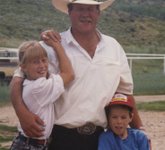 Michael William "Mike" Dorr passed away May 17, 2010, at the Yampa Valley Medical Center after a long battle with leukemia with his wife and children at his side. The son of Elmer James Dorr and Frances May Dorr Wheeler, ...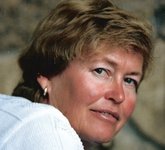 Patricia Anne Ascher, 72, passed away in her home May 13, 2010, after a short illness. Pat was born in Aurora, Ill., on March 8, 1938. Pat graduated from Aurora East High School in 1955 and attended Northwestern University, where ...
Louis Frank Schriner III, 54, of Steamboat Springs, passed away Feb. 6, 2010, surrounded by his family. A celebration of his life is at 3 p.m. today at Carnahan Ranch. People are welcome to stay for a pig roast and ...
There will be a remembrance of the life and community accomplishments of Gloria Gossard at 5 p.m. Thursday at the Strings Music Pavilion. Gloria passed away peacefully at her home in March. Although she requested that there be no special ...
Longtime Routt County resident Michael W. Dorr, 60, passed away at Yampa Valley Medical Center surrounded by his family. A memorial service is from 2 to 5 p.m. today at Olympian Hall at Howelsen Hill.