Obituary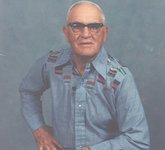 Jim Iacovetto, age 96, of Austin, died Oct. 25 at Hospice Care Center in Grand Junction. He was born May 19, 1913, in Phippsburg to Sam and Angelina Lombardi Iacovetto. He married Doris P. Clark on Dec. 21, 1937, in ...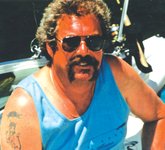 Charles John Enger, a longtime Routt County resident, passed away on May 29, 2010, at his home. There will be a burial at 9:30 a.m. Friday at Fort Logan National Cemetery in Denver. A memorial service is at 1 p.m. ...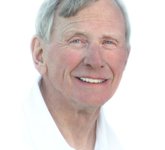 Joseph F. Lake Jr., 76, passed away April 1, 2010, at Martin Memorial Medical Center in Stuart, Fla., surrounded by his family. A memorial service is at 11 a.m. Saturday at United Methodist Church of Steamboat Springs. In lieu of ...
Mary Eliza Louisa Chivington Baker, a longtime Steamboat Springs resident, passed away June 7, 2010. Mary was born June 14, 1919, in Powder Wash, the fourth child of Lucius Hamilton "Doc" Chivington and Blanche Brazzill Chivington. Her parents were Moffat ...
Robert Cyril "Corkey" Heid passed away in his home Thursday, June 10, 2010. Corkey was dubbed a "corker" when his grandfather first laid eyes on him. Corkey was born in Steamboat Springs to Ruby Claire Ralston Heid and Charles Robert ...
Elvin Coy Miles, age 86, passed away at the Doak Walker Care Center on June 4, 2010. He was born Nov. 19, 1923, son of Ed and Rosie Miles, and the second of five children. He is survived by his ...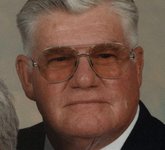 Waldon "Phil" Emerson Philbrook died May 28, 2010, at the Hospice Care Center in Grand Junction of congestive heart failure. The son of Ralph Waldo Philbrook and Donella (Bittick) Philbrook, Phil was born in Kern County, Calif. He spent his ...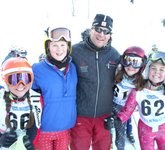 Jeff Young passed away May 3, 2010, as the result of a windsurfing accident at Three Mile Canyon on the Columbia River Gorge near his home in Hood River, Ore. He and his daughter Hannah began spending their winters in ...
Barbara Ann Campbell, 77, passed away April 19, 2010, after a lengthy illness. She was at the home of her youngest daughter, Deenie, when she peacefully left this world to join our Savior, Jesus Christ. Barbara and Richard Camp­bell lived ...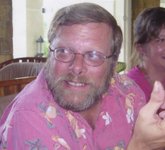 Steamboat Springs
It is with the greatest sorrow we announce the passing of Jeff Rush on June 10, 2010. A service was coordinated by Yampa Valley Funeral home and was held June 17, 2010. Jeff lived in Steamboat Springs for the past ...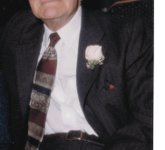 Benjamin S. Beall III, a loving husband, father, grandfather and great-grandfather, passed away in Easton, Md., on June 9, 2010, after a full life. He was 94. Born Aug. 31, 1915, in Lex­ing­ton, Miss., he was the son of Benjamin ...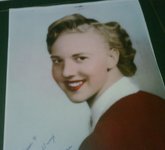 Clara Mae Manley was born Dec. 19, 1938, in Oak Creek. She graduated from Oak Creek High School in 1957 and was a waitress in Steamboat Springs during her high school years. She met and married Harold Williamson right after ...
Gleta Gae Magnuson was born Feb. 9, 1938, in Loveland, the only child of David and Ava Magnuson. The family moved to Elkhead when Gleta was 13. She graduated from Hayden Union High School in 1957. Her family moved to ...
Lifetime Routt County resident Jerome Eugene Del Haute passed away May 18, 2010. A memorial Mass is at 11 a.m. Wednesday at Holy Name Catholic Church. Memorial donations can be made to the Jerome Del Haute Fund, P.O. Box 773867, ...
Longtime Routt County resident Julie A. Spaeth passed away Friday, June 25, 2010. A memorial service is from 6 to 8 p.m. Tuesday at Soroco High School. In lieu of flowers, memorial donations can be made to the American Cancer ...