Obituary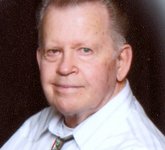 Lyman Duane Anderson, 72, of Helena, Mont., passed away with courage and dignity July 23, 2010, with his family by his side. Lyman was born Sept. 17, 1937, to Joel and Pearl Anderson in Steamboat Springs. Lyman joined the U.S. ...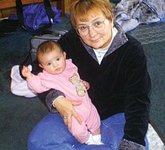 Angelynn "Cookie" Beaty was a resident of Steamboat Springs for 13 years and worked for Steamboat Ski and Resort Corp. from 1987 to 2000. She is survived by her husband Doug Beaty, son Cord Beaty, daughter Candice Harvey, mother Betty ...
Edra Louise Robinson passed away at The Saint Andrews Hospice in Aurora on July 23, 2010, from cancer she had been fighting since January 2009. It had spread to her liver and bones despite the chemotherapy and other treatments she ...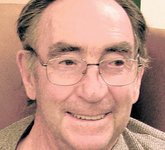 Longtime Routt County resident Hugh Gordon Miles passed away July 30, 2010, at the Doak Walker Care Center in Steamboat Springs. Gordon was born in Oak Creek to Routt County pioneers Edward and Rosie Miles on Jan. 29, 1929. He ...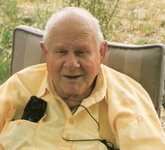 Gerald Devere Ide was born to Oris Glenn and Mary Briggs Ide on Jan. 29, 1924, in Cadillac, Mich. He died Aug. 8, 2010, in Craig. He was the oldest of five boys and one girl. He married Jeanne Marie ...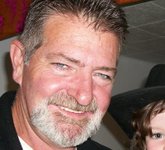 Michael William Smith pas­sed away June 5, 2010, in North Palm Beach, Fla. A private memorial service was held July 31, 2010. A special thanks goes out to all those who attended. Mike was not one who liked large crowds ...
Karen L. (Kirby) Schmitt, 64, passed away Aug. 6, 2010, in Craig after a long illness. She was born in Oak Creek on May 22, 1946, to Ronald and Edith (Rossi) Kirby and was raised on the Kirby Ranch at ...
Bobby "Joe" , of Craig, died August 16, 2010, at the Doak Walker Care Center. A service is pending. Harper is the father of Cindy Talikington, of Craig.
Yampa
Longtime Routt County resident Francis Gilbert Moore passed away Aug. 22, 2010, at his home in Yampa. There will be a memorial service at 2 p.m. Sept. 12 at Yampa Bible Church. Memorial donations can be made to the Routt ...
James Orrin Kittel, 63, a former resident of Steamboat Springs, passed away June 6, 2010, in Denver. A graveside service will be at 11 a.m. today at Steamboat Springs Cemetery.
Sharon Kay Decker, of Craig, died Aug. 15, 2010, at her home after a lengthy illness. She was 62. Sharon was born Sept. 13, 1947, in Denver, the daughter of Herbert and Louise (Richardson) Ives. She was raised and attended ...
Steamboat Springs
Pauline Patricia Raksa, beloved mother, grandmother, sister and aunt, passed peacefully on to eternal rest Monday evening, Aug. 23, 2010, at the Doak Walker Care Center with her loving family by her side. Pauline was born Christ­mas Day, 1922, to ...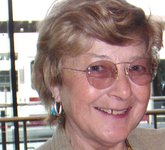 The children of Micki McCoy (Mark and Molly) would like to thank everyone in Steamboat Springs and Routt County for making the last 40-plus years of Micki's life so very special. Micki passed away Aug. 12, 2010, at Collier Hospice ...