Obituary
Thelma Whitmer, 95, of Steamboat Springs, passed away April 3 at the Doak Walker Care Center. Thelma was born Sept. 10, 1914, in Denver to Roscoe and Marian (Wheeler) Wallis. At a young age, the family moved to Hahn's Peak ...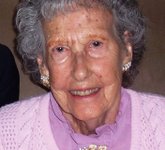 Ruth M. Furbush, 86, passed away peacefully on April 2, in Bountiful, Utah. Born March 12, 1924, in Framingham, Mass., she married Ray in 1948. Ruth worked as a pharmacist and was an accomplished roller-skater, skier, organist and a member ...
A celebration of life for Judy Vermillion is at 5:30 p.m. today at 30272 Blue Grouse Lane in Steamboat Pines.
Michael Lynn Davis, 42, of Routt County, passed away on April 2, 2010, at his home in Hayden. Mike was born Feb. 27, 1968, in Atkinson, Neb., to Mervin and Violet Davis. Mike was raised in Milner and attended school ...
Charles Anthony Kupilik Jr. died April 3, 2010, in Loveland. He was born June 27, 1931, in Scottsbluff, Neb., to Charles A. Kupilik and Anna Person Kupilik. He spent his childhood in Scottsbluff and in Windsor, Ovid and Longmont. He ...
Kimberly Dye passed away at home in Fort Collins on April 6, 2010, surrounded by her family and after a vigorous battle with cancer. She and her husband, Tim Dye, lived in Steamboat Springs from June 2006 to September 2008. ...
A memorial service for Jack T. Ebaugh was held April 15, 2010, at Huson Funeral Home in Little Rock, Ark. Raised in Phippsburg, Jack graduated from Soroco High School in 1973. He worked for the D&RGW railroad and was the ...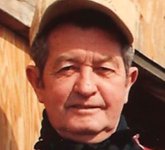 Delbert Lee Chockley, 78, passed away in his Cañon City home April 10, 2010. He was born Dec. 5, 1931, in Dodge City, Kan., to Harry and Thelma (Daniel) Chockley, who preceded him in death. He was young at heart ...
Gary Eugene Higgins, of Craig, died April 12, 2010, northwest of Craig as a result of injuries from an automobile accident. He was 23. Gary was born Dec. 6, 1986, in Anaheim, Calif., the son of Eugene M. and Tamara ...