Obituary
Dean Girard passed away Tuesday at the Grand Junction VA Hospital. A memorial service will be held at 11 a.m. Saturday at the VA flag at the Steamboat Springs Cemetery with a lunch at the VFW following. Dean was born ...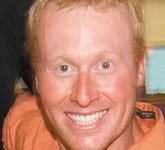 Steamboat Springs
Chester Brady Meier's life was taken in a tragic construction accident in Steamboat Springs the morning of Oct. 9, 2009. He was superintendent of the Urban Renewal Project, a position he held for two years. Brady was born Aug. 7, ...
Steamboat Springs
Kim Cooper Noel, of Steamboat Springs, passed away Oct. 13, 2009, after a battle with pancreatic cancer. She was 52 years old. Kim was born Jan. 3, 1957, in Casper, Wyo., daughter of Don Davis and Connie Shugart. She graduated ...
Lois Mae Macfarlane. Beloved wife of 55 years to Billy Jay Macfarlane, cherished mother, grandmother, aunt and friend, passed away Sept. 30 of natural causes. In honor of their wishes, a joint service will be held in the future. In ...
After a full, spirited life, Rosamond Carpenter Zars Garcia died Wednesday at her daughter's home in Austin, Texas. Roz, as she was known in Routt County, was born in Hayden at the Solandt Memorial Hospital and grew up with her ...
Jeffrey Strawn died Sept. 27, 2009, in Fort Collins, after a courageous fight with a chronic illness. Originally from Tempe, Ariz., Jeff was an avid skier who loved nothing better than ravishing his powder stashes, gliding through the trees on ...
Thelma Haines passed away Oct. 7, 2009, in Denver with her family by her side. A memorial service is at 2 p.m. today at Concordia Lutheran Church in Steamboat Springs. One of seven children, she was born in Holyoke on ...
Larry M. Nay, a former Routt County resident, died Oct. 17 in Oklahoma. Services are at 10 a.m. Saturday at Hayden Congregational Church. Burial will follow in Steamboat Springs Cemetery. Family and friends are invited for breakfast at the church ...
John R. "Jack" Rapp Jr., 89, husband of Ruth S. (Anderson) Rapp, of Rockport and Bonita Springs, Fla., died Oct. 20, 2009, at his home surrounded by his family. He was born in Rockport on March 20, 1920, son of ...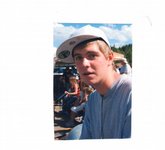 Ryan Stewart Allen, age 16, passed away Oct. 26. Ryan was a resident of Steamboat Springs. He was born in Redlands, Calif. Ryan was beloved by all he touched and is survived by his parents, Tammy Stewart and Daniel Allen, ...