Obituary
Inurnment for Lt. Cmdr. Eric J. Purvis is at noon Monday at the Fort Rosecrans National Cemetery in San Diego County, followed by a service to celebrate his life at 1 p.m. at the Point Loma Community Presbyterian Church, 2128 ...
A celebration of life service for Charles "Chuck" Mack is at 2 p.m. Saturday at the Wyman Museum, 94350 E. U.S. Highway 40, in Craig.
Steamboat Springs resident Tari Youngstrom passed away peacefully in Fort Collins on Dec. 26, 2008. She was 53. A memorial service is at 10 a.m. Saturday at Holy Name Catholic Church. A reception is from 4 to 5 p.m. Saturday ...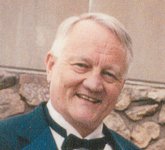 Larry Tod Lucas died June 13, 2009, after battling cancer. He was 61. Larry was born Oct. 25, 1947, in Los Alamos, N.M., the first child of Duane Lemar Lucas and Ann Arntson Lucas. Larry's family lived in various locations, ...
Steamboat Springs resident Gaylord E. Walters passed away Oct. 24, 2008, at his daughter's home in Topeka, Kan. He was 76. He was diagnosed with a malignant brain tumor Sept. 13. Gaylord was born Dec. 30, 1931, to Elmer and ...
Donald James Seitz, 56, of Hamlin, Ky., passed away suddenly May 18, 2009. He was born Feb. 17, 1953. Donnie first came to the Yampa Valley area in the early '80s on a visit to do some hiking. He then ...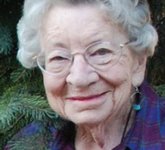 Florence Lorene Workman, age 88, passed away at the Yampa Valley Medical Center on June 8, 2009. The cause was cancer. She had been living in her apartment at Mountain Manor in Steamboat Springs. Born Jan. 28, 1921, in rural ...
Richard J. Blackhall, 84, of Marietta, Ga., passed away Feb. 8, 2009. Blackhall was a native of Chicago Heights, Ill., and a graduate of Purdue University. He was a member of Mt. Bethel United Methodist Church and a member of ...
Craig
Margaret J. Blevins, a longtime Craig resident, died June 16, 2009, at The Memorial Hospital in Craig after a brief illness. She was 92. Margaret was born June 10, 1917, in Steamboat Springs, to Ferdinand J. and Daisy (Thompson) Laub. ...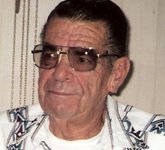 Dwight C. Pomeroy, 66, of Craig, passed away June 2, 2009. Dwight was born Oct. 15, 1942, at home in Lingle, Wyo., the youngest of five children to Melvin and Louise (Harrington) Pomeroy. His family moved to Torrington, Wyo., where ...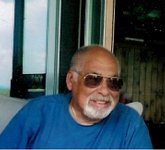 Martin (Marty) Levy, of Cambria, Calif., died June 14, 2009. He was 75. Marty was born in New York City on April 12, 1934, to Joseph and Betty Levy, immigrants who came to America seeking a better life. Marty and ...