Click here to submit an Obituary
---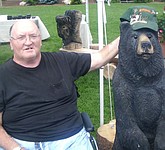 Bruce Edward Muhme 12/10/1953-6/3/2016, age 62, a longtime resident of Routt County passed away peacefully at Mantey Heights after a long battle with diabetes. Bruce was the second son of August Edward "Ed" Muhme and Alta Jean (Coyner) "Jean" Muhme ...
Craig
Dwight Huffstetler, lifelong resident of Yampa, Colorado, died on Tuesday, June 14, 2016, at home. He was 70. He was born on May 10, 1946, in Craig, Colorado, to Bueford and Doris Huffstetler. Dwight was always happy and enjoyed hunting ...
A Celebration of Life event for Mary Farrow Stone will be held at 4 p.m. Saturday, June 25 at 42355 Routt County Road 46A. The event will include a potluck pig roast and people are asked to bring their happy ...

Hayden
Lifetime Hayden resident, Barbara Brazelton, went on a long ride down a dirt road in Hayden towards the golden streets of Heaven on Saturday, June 18, 2016. She was 69 years young. Barbara Gail Boone was born the daughter of ...
George A. "Bud" Gates, of Burns, Colorado, passed away at his home on June 13. Funeral Services will be at 10 a.m. Monday, June 20, 2016, at the Eagle County Fair Grounds. Potluck dinner immediately following services at 2 p.m. ...
Helen Renfro, 94, longtime resident of Steamboat Springs, passed away on Tuesday, June 13, 2016. She was preceded in death by her husband, Mac, after 49 years of marriage. She is survived by three children, six grandchildren and 17 great ...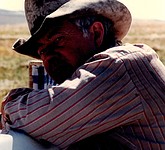 Steamboat Springs
Gary Arnold Kline "Bink" January 3, 1942 - May 21, 2016 Gary Arnold Kline was born to Edward and Aldean Kline on January 3rd, 1942 in Steamboat Springs, Colorado. He was the oldest of three children, with his younger brother ...

Duchesne, Utah
TIMOTHY ALVIN REED 1951 - 2016 Timothy Alvin Reed was born to Bob and Marcella (Wilkins) Reed on June 5, 1951 in Three Hills, Alberta, Canada. He grew up and attended his school years at Prairie High School and Prairie ...
A Mass of the Resurrection for Gloria Lopez will be held at 10:00 a.m., Saturday, June 18, 2016 at Grant Mortuary.
Graveside services with military honors for Nicholas Kamzalow will be held at 10:00 a.m., Saturday, June 18, 2016, at Craig Cemetery.
Meeker resident, Alice Riley, died on Thursday, June 2, 2016, at the Walbridge Wing in Meeker, Colorado. She was 73. A Mass of Christian Burial will be held at 10:00 a.m., Monday, June 13, 2016, at St. Michael Catholic Church ...
Longtime Steamboat Springs rancher Dean Edward Brunner, 88, passed away in Montrose, Colorado on Monday, June 6, 2016. Services will be held at 10 a.m. Friday, June 17, at Christ's Church of the Valley, 10 Hillcrest Plaza in Montrose and ...
Grand Junction
Bruce Edward Muhme, passed June 6, 2016 at Mantey Heights Care Center in Grand Junction, CO. Memorial contributions may be made to HopeWest Hospice 3090B N. 12th Street, Grand Junction, CO 81506 or Mantey Heights 2825 Patterson Road, Grand Junction, ...
Loveland
Dr. David Robert Moss, retired U.S. Army colonel and longtime resident of North Routt, passed away May 27, 2016, in Loveland after a short illness. After retiring from the U.S. Army with 26 years of service, he earned a Ph.D. ...
Oak Creek
Billy Sullivan, longtime resident of Oak Creek, passed away on June 4. Celebration of life will be held at 1 p.m. Saturday June 11, 2016, at St. Martin of Tours Catholic Church. The celebration will continue at Billy and Donna's ...
Archive by year: