Steamboat Springs
Jeffrey Scott Scheidt, 51, a resident of Steamboat Springs, died May 18. A celebration of life and reception will be from 3 to 5 p.m. May 26 at Bud Werner Memorial Library. Attendees should park at Stock Bridge Transit Center ...
Jackie Eatherton, a former resident of Steamboat Springs, died May 8 at her home in Sundance, Wyo. A service was held May 13 in Spearfish, Wyo. Cards may be sent care of Alpine Floral, P.O. Box 770868, Steamboat Springs, CO ...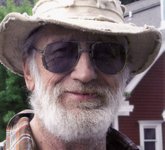 Steamboat Springs
Terry Kalwaitis lost his battle with cancer May 12, 2013. Terry was born in Steamboat Springs on Aug. 11, 1953. He lived, attended school, worked and played in the Yampa Valley for the duration of his life. He contributed greatly ...
Steamboat Springs
Jenny Brown, 41, of Steamboat Springs, died May 3, 2013, at Presbyterian Saint Luke's in Denver from complications related to chronic myelogenous leukemia. She was born in Kansas City, Mo., to John Gulick and Christine Fuendling. She graduated from Shawnee ...
Rodney Duncan, of Craig and formerly of Steamboat Springs, died March 23. A graveside service will be at 2 p.m. May 11 at the Craig Cemetery. A reception will follow at the Craig VFW Hall
Hayden
Charles Olin Sundberg, 75, of Hayden, died April 30, 2013. A service is at 11 a.m. May 6 at Crist Mortuary in Boulder. A service will be held in Hayden at a later date.
Maxine Stefano, of South Routt, died peacefully at her daughter Sandy Miller's home April 29. A graveside service will be held at 11 a.m. May 4 at the Yampa Cemetery. A reception will follow at the Ladies Aid Hall in ...
Lesley Jane Chambers, 31, died April 18, 2013, at Presbyterian St. Luke's Hospital in Denver. Born in Memphis, Tenn., Lesley had lived in Steamboat Springs since September 2011. Prior to that time, she lived in Oxford, Miss., for 10 years; ...
orma Sellers Snowden was born in Hayden on Oct. 12, 1921, and was raised there except for a short period of time in Grand Junction and Idaho Springs. She graduated from Hayden Union High School in 1940. On Sept. 7, ...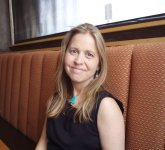 Christine Adams, a former Steamboat Springs resident working in the mental health field, was killed in an automobile accident in Billings, Mont., on March 19, 2013. She leaves behind her 7-year-old son, Jonah; his father, Chris; and her parents in ...
Thomas McCoy, born in Philadelphia in 1938, died at home April 11, 2013. McCoy lived in Hodgdon, Maine, Steamboat Springs and Denver. He held various jobs including a college English teacher, an acting teacher, a writer and producer of television ...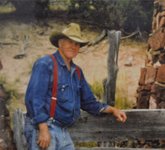 Dewey L. (Monty) Sheridan, 80, a longtime Moffat County cattle rancher, passed away April, 7, 2013, at The Memorial Hospital in Craig. He was born June 14, 1932, to Dewey and Emily Sheridan on a homestead near Cross Mountain. His ...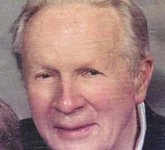 Owingsville, Ky.
Carl Frederick Holthausen Jr., 97, of Owingsville, Ky., died April 8, 2013, at his residence. He was born June 14, 1915, in Palisade, N.J., to the late Carl Frederick Holthausen Sr. and Florence McClave Holthausen. Carl graduated from Amherst College ...
Steamboat Springs
Steamboat Springs resident Jack L. Frazer passed away Saturday, April 6, 2013, at his home. A celebration of his life will be in July. In lieu of flowers, memorial donations can be made to the Northwest Colorado Visiting Nurse Association ...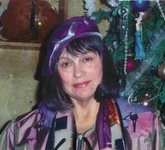 Clark
Deborah Goodale Marchand, a Clark resident, passed away March 27, 2013, at the Doak Walker Care Center in Steamboat Springs. Deborah was born Aug. 6, 1946, in Beverly, Mass., to Paul Weston Goodale and Elva Pearl Goodale. She is survived ...