Click here to submit an Obituary
---
Richard Dennis Klumker, resident of South Routt, passed away Oct. 16, 2016. A memorial mass will be held at 11 a.m. Monday Oct. 24, 2016, at the St. Martin of Tours Catholic Church. A graveside service will be held at ...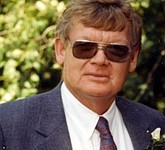 Howard F. (Johnny) Claydon, Jr. July 30, 1937 - October 9, 2016 It was apparent to all who knew him even as he spoke his first word that Johnny knew how to draw people out and pull people in: his ...
Lonny Ray Bedell, 56, of Steamboat Springs, passed away Thursday, Oct. 20, at the Doak Walker House at Casey's Pond. Yampa Valley Funeral Home is in charge of arrangements.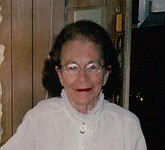 Frances Janet Selk passed away on October 17, 2016, at the Doak Walker Care Center in Steamboat Springs, Colorado. Janet was born March 16, 1927, to Edward and Rosie Miles and was one of five children who grew up on ...
Steamboat Springs
Wayne William Weber, long-time resident of Steamboat Springs, passed away on Tuesday, Oct. 18, 2016. There will be a graveside service held at 2 p.m. Saturday, Oct. 22 at the Steamboat Springs Cemetery. There will be a reception held at ...
Walter was born in Lincoln, Nebraska December 3, 1925. He enlisted in the Navy in 1943 where he served on USS Union in Guam, Marianas Islands, Tokyo Bay Yokohama Japan, Tsingtao and Haiphong China and Manila. He was honorably discharged ...
Patsy May, formerly of Craig, died Friday, September 30, 2016 in Grand Junction, CO. Services will be held at 11:00 a.m., Saturday, October 29, 2016 at The First Congregational Church, located at 1425 North 5th Street, Grand Junction, CO 81501. ...
Robert Lee Bivens, of Meeker, died Monday, October 10, 2016 at The Walbridge Wing. Graveside services will be held at 11:00 a.m., Saturday, October 22, 2016 at Highland Cemetery in Meeker. Memorial donations may be made to the Meeker Lions ...
William "Bill" Neish, 99, born in the Old Town Pub in Steamboat Springs passed away peacefully Oct. 7, 2016. He is survived by his wife, three children and their descendants. A Celebration of Life will be held at a later ...
Lorraine Steele Mrs Beverly "Lorraine" Steele daughter of C.C. Wylie and May Philips Wylie was born on January 20, 1929 in Pine Bluff, Arkansas. In the 1930's her family moved to the homestead in Craig, Co. There she attended the ...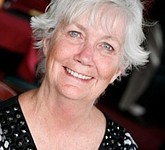 Patricia Ann Lacko, 73 Beloved mother, grandmother, sister and friend, Patricia Ann Lacko, 73, died peacefully on September 20, 2016 at her daughter's home in Castle Pines, Colorado. She was surrounded by her daughters Judi Lacko Zallaps and Jodi Dorris. ...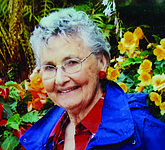 Craig
Mary Patricia May, known to her friends and family as "Patti", passed away peacefully on Monday, August 22, 2016 at the age of 91. She was born in San Fernando, California. She lived a full, spirited and adventurous life. She ...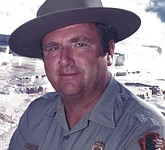 Steamboat Springs
Bob Barbee passed away on Sunday, October 2, at home in Bozeman, MT with his wife of 58 years, Carol, and his daughter Deb by his side. He was 80 years old. Bob was born on November 12, 1935, in ...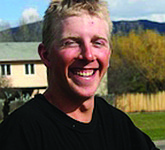 Steamboat Springs
On Thursday September 22 Sonny (John) Schroer died from an overdose of drugs and alcohol. Born August 21, 1985 in Albuquerque, NM to Jack and Connie Schroer. Connie was a flight attendant and Jack was a saxophonist (including with Van ...
Jim Erickson, 88, died September 30, 2016.He was born on March 30, 1928 in St. James, Minnesota to Della and Roy Erickson, and spent his childhood days in St. James along with his sister JoAn. Jim graduated from the University ...
Archive by year: