Click here to submit an Obituary
---
Mary Elizabeth May Dell Hallar Kendall Workman December 20, 1919-October 27, 2014 Mary Elizabeth May Dell Hallar Kendall Workman, age 94, passed away peacefully, surrounded by family, on October 27, 2014, after a long illness. She was lovingly taken care ...
Steamboat Springs
John Donald Bowers, 29, of Steamboat Springs, died Sunday, Oct. 26. A celebration of his life will be held at 2 p.m. Sunday, Nov. 2 at the United Methodist Church of Steamboat Springs with a reception at Storm Mountain Ranch ...
Wally joined our Lord and Savior on October 24, 2014. Wally lived a life filled with love and adventure no matter where he was. He enjoyed ten years of his life in Steamboat Springs and became an active part of ...
Methuen, Massachusetts
Mark Charles McManus, 33, of Methuen, Massachusetts, passed suddenly at his home in Methuen. Born in Lawrence on May 10, 1981, he was the son of Joseph S. and Denise L. McManus. He graduated from North Andover High School and ...
Grand Junction
Dr. Hugh S. Richards, 93, of Grand Junction, died Oct. 20, 2014, at HopeWest Hospice in Grand Junction. A celebration of his life will be held at 10 a.m. Nov. 28, 2014, at Callahan Edfast Mortuary in Grand Junction. In ...
Steamboat Springs
Carol Sue Bolen, 70, of Steamboat Springs, died Wednesday, Oct. 22, 2014. Memorial services will be held from 2 to 4:30 p.m. Saturday, Nov. 15, 2014, at the Steamboat Springs Community Center.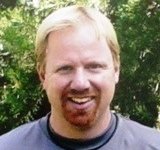 Scott C. Ryan, age 50, son of Frances and the late William C. Ryan of Glen Ellyn, Il died peacefully in Boise, Idaho surrounded by his loving brother and family Bill, Jeannine and Molly Ryan. He was an avid sports ...
Oak Creek
Kirk Anthony (Little Head) Wishon, 52, of Oak Creek, died Oct. 12, 2014. A celebration of life will be held at 11 a.m. Saturday, Oct. 25, 2014, at the Yampa Valley Funeral Home. In lieu of flowers, you can make ...
Steamboat Springs
Barry L. Traverse, 57, of Steamboat Springs passed away Oct. 1, 2014. There will be a memorial service held on Sunday, Oct. 19, 2014, at the Euzoa Bible Church at 6:30 p.m. For more information, please call the Yampa Valley ...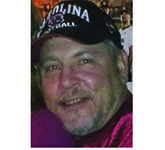 Christopher Allen White, 49, passed away on September 29th, 2014. Chris was born in Columbia, SC. Chris lived in Steamboat and worked at Snow Bowl, Sears and Steamboat Motors. He is survived by his beloved wife Nina, daughter Savannah, brother ...
Daniel Ryan Bensenberg, 38, passed away October 6th, 2014 as a result of a tragic accident. He also battled cancer for the last three years. A native and a lover of the outdoors, Dan enjoyed his youth in Steamboat before ...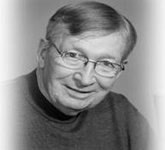 Fort Worth, Texas
FORT WORTH -- Benjamin Milton Jones, 81, passed away peacefully, surrounded by his family at the Stayton, his home in Fort Worth on Thursday, October 9, 2014. Private Memorial Service. Ben was born December 18, 1932 in Olustee, Oklahoma to ...
Mary Margaret Duckels, 94 of Fort Collins, Colorado died on October 4th 2014. She was born in Denver on June 19th 1920 to Arthur and Mary Anna (Lehman) Fitzpatrick. Mary grew up on a dairy farm and orchard in Aurora ...
Hayden
Robert "Bob" McKune, of Rangely, died Saturday, September 27, 2014 at The Doak Walker House at Casey's Pond Senior Living. Private services were held. Memorial donations can be made to VFW Post #4264 in care of Grant Mortuary. A public ...
Archive by year: