Click here to submit an Obituary
---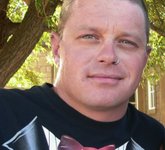 Steamboat Springs
Jonathan Kent Seabert, 30, of Steamboat Springs, Co, died accidentally of a seizure, on Friday, August 15th at home. A celebration of Kent's life will be held at Perry Mansfield Performing Arts School on Saturday, 8/23 at 10:30 am with ...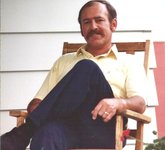 Hamilton
Ted passed away Friday, August 15, at his home in Hamilton. He was 62 years old. Ted was born March 11, 1953 in Pineville, West Virginia to Teddy and Kathryn (Spicer) Kelly. In 1961 the family moved to Broomfield, Colorado. ...
Rush A. Bagwell, former Steamboat Springs resident, died Friday, Aug. 15, 2014, at Horizon Care Center in Eckert. He was 89 years old. Memorial service will be held at 11:30 a.m. Friday, Aug. 22, 2014, at Taylor Funeral Service Chapel ...
Heather Blake was born in Hutchison, Kansas on May 19, 1971 to Jane and Charles Snyder. They moved to Coeur d'Alene, Idaho when Heather was six years old. In 1986, she moved to Steamboat Springs. She married Jason Blake in ...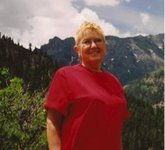 Dixie was born in Bakersfield California, to Harvey and Grace Purkiser. In 1974 she met and married James "Jim" Soots. Jim had a daughter, Cherie, who at the time was 9 years old and quickly attached herself to Dixie and ...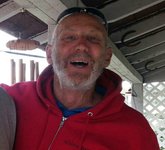 Steamboat Springs
David was born & raised in Cincinnati, OH. He enlisted in the army after graduating from high school in 1971 and was honorably discharged in 1979. After leaving the service he moved his family to Steamboat Springs, CO. David was ...
Dan Shaffer, known as the North Routt iconic Father Devine, passed away in a motorcycle accident while returning from Sturgis on August 10, 2014. Dan lived in Routt County for 35 years and worked mostly as a logger. Besides his ...
Cheyenne, Wyoming, and Steamboat Springs, Colorado
Gordon Arlo Campbell, 85, of Cheyenne, Wyoming and Steamboat Springs, Colorado passed away August 12, 2014. Born March 10, 1929 in Riverbend, Colorado, and raised on his parents' homestead west of Limon he became an electrician and worked around eastern ...
Steamboat Springs
Scotty J. Penfold, longtime resident and former employee of Alpine Taxi, passed away in a Denver Hospital on Tuesday Aug. 12, 2014. Scott suffered from small cell cancer in his lungs, liver and colon. The family will post a memorial ...
Bob Havice's life ended August 2, 2014, its days traveled along paths brimmed full with curiosity and excitement. He lived in India, Hongkong and Japan; raised race horses; guided hunters and river runners; and served as Park Ranger at Dinosaur ...
Steamboat Springs
Peter John Cullinan, 73, of Steamboat Springs, died Feb. 25, 2014. There will be a celebration of life held Sunday, Aug. 24, 2014, at The Steamboat Grand from 2 to 4 p.m. For more information, call the Yampa Valley Funeral ...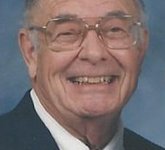 "We like to reminisce about the good old days but hell, right now is pretty great." His quote from the Steamboat Pilot in1985 as Grand Marshall of the 4th of July parade describes Bob Gleason's infectious optimism. Born in Norton, ...
Steamboat Springs
David R. McClure, 59, of Steamboat Springs, passed away on Aug. 5, 2014. There are no services being held at this time. For more information, please call the Yampa Valley Funeral Home at 970-879-1494.
Craig
Larry Wolfe, 60, of Craig Colorado, entered peacefully into Eternity on July 26, 2014. Larry was born on October 19, 1953 to his wonderful mother Betty Lou Farrell. He is survived by his brother Dan Wolfe and his wife Kathie; ...
Marie "Decie" was born in Alexandria, LA and grew up in Alexandria as well as Port Arthur, TX. She went to college in Alexandria and became a legal secretary and a paralegal. Decie met her husband Norbert "Del" at a ...
Archive by year: