Click here to submit an Obituary
---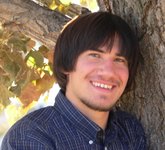 Kiefer passed away after battling a long illness on July 17. Kiefer was born in Steamboat Springs, but grew up in Craig and graduated from Moffat County High School. He is survived by his parents, Jim and Alicia Townsend and ...
Lawrence M. Phillips died on July 17, 2014 at Skyline Nursing and Rehabilitation Center in Canon City. He was 87 years young. Born March 26, 1927 in Yampa, Colorado, to Lewis L. and Fannie G. Phillips, Lawrence grew up and ...
Msgr. Thomas F. Dentici (Father Tom), born Aug. 8, 1928, went home to the Lord on July 17. A rosary and vigil will be held beginning at 6:30 p.m. Friday at Holy Name Catholic Church, 524 Oak St.. The vigil ...
Denver
Laura Peavy Graham, native of Routt County, died July 16, 2014, in Denver. A graveside service will be held at 1 p.m. Wednesday, July 23, 2014 at the Steamboat Springs Cemetery. For more information, please contact Yampa Valley Funeral Home.
Suzanne Ascher passed away peacefully on July 10, 2014, after a short illness. Suzanne was born August 26, 1960 in Lexington, Massachusetts to Helen and Bill O'Brien. She was their fifth child and the only girl, joining brothers Bill, Dan, ...
Jean Olive Davidson, 99, passed quietly on the evening of June 12, 2014 in the Steamboat Springs Yampa Valley Medical Center. Jean was born on May 4, 1915 in Portage, Wisconsin, the second of four daughters born to father Allen ...
There will be a memorial service for Gil Barbier on Saturday at Olympian Hall at Howelsen Hill. The service will begin at 5 p.m. In lieu of flowers, donations may be made to the Gil Barbier Education Fund at First ...
Bennie Ruth Goodman will have a burial service at 9 a.m. July 20 at St. Paul's Memorial Garden in Steamboat Springs.
Franziska Valentin Heid died peacefully in her sleep July 9. Her services will be at the Clark Cemetery at 10 a.m. Saturday, July 19, with a potluck celebration afterward at Dels Triangle 3 Ranch. Please park at NRCCS ahead of ...
Steamboat Springs
Melissa Minor Dyer, of Steamboat Springs, died Saturday at Yampa Valley Medical Center surrounded by loved ones.
Hayden
Afton Bruchez, of Hayden, died peacefully at Banner Gardens Hospice House in Mesa, Arizona on June 23, 2014. Afton was born February 13, 1930 in Vernal, Utah to Robert and Rosie (Slaugh) Cook. She married Albert Bruchez on November 15, ...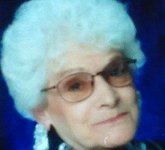 Beloit, Wisconsin
LaVance A. Norton, 89, of Beloit, WI, formerly of Craig, CO, died Sunday, June 29, 2014 in Premier Rehabilitation and Skilled Nursing. She was born December 14, 1924 in Ellis, KS the daughter of Adison and Agnes (Kutina) Rountree. LaVance ...
Adeline C. Rush (nee Fielder), age 99, passed away peacefully on Saturday, June 21, 2014 surrounded by the love and comfort of her family. Adeline is survived by her children, Lindell (Barbara) Smith, Edith (Andrew) Pomykala, Marvin (Chris) Smith, Glen ...
Oak Creek
Robert James Chandler Jr., of Oak Creek, died Thursday. Memorial services will be held at 3 p.m. Saturday at Willow Hill Mobile Home Park Space 5 at his home. There will be a potluck for family and friends.
Norbert (Del) was born on a small farm in Upland, Nebraska. When the family moved to Denver, he managed a Texaco Station until he enlisted in the Army just prior to World War II. He was injured and spent rehab ...
Archive by year: