Click here to submit an Obituary
---
Edward A. Meagher III, 69, passed away Aug. 8 at his home in Lake Havasu City, Arizona, after a yearlong battle with prostate and bladder cancer. Ed is survived by his wife, Linda, his daughters, Allison Meagher Paoli and Patricia ...
In loving memory of Carl Edward Bolton. June 18, 1932, to Aug. 25, 2015. I thought of you yesterday, but that's nothing new. I thought of you yesterday, and days before that too. I think of you in silence, I ...
Steamboat Springs
Patricia G. Casias passed away Aug. 19, 2016, at the Doak Walker House in Casey's Pond. Patsy or Patty, as she was known, lived most of her life in Oak Creek. Services will be held at a later date in ...
Oak Creek
Mary Opal Chandler, longtime resident of Oak Creek, Colorado, passed away Aug. 17, 2016. There will be a celebration of life at 2 p.m. Friday Aug. 26, at the Oak Creek Park. There will be a potluck, so please bring ...
Carole Ann (Meisch) Eimers, 73, of Steamboat Springs, CO passed away on July 24, 2016 after a very active and adventurous life. She leaves behind a son, Adam Eimers, also of Steamboat Springs; and a daughter, Ashley Griffith. Both of ...
Gordon Lee Fisher passed into eternal life on August 10th. He was born in Wyoming but called Steamboat Springs an Columbine home most of the time since 1952. He will be remembered by some as a champion wrestler under Coach ...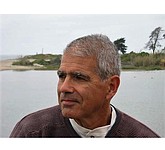 Denver
Robert Samuel Dick 1949 - 2016 Former Steamboat Springs resident Rob Dick died Saturday at Denver Hospice after a tenmonth battle with cancer. He was born in New York on July 10, 1949, to Irving Dick and Gladys Kenneally. He ...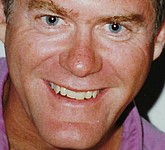 Douglas Delano Scott 1954 - 2016 Douglas Delano Scott, 61, passed away from complications of bladder cancer on August 11, 2016, in Boulder, CO. Doug was born on November 30, 1954 in Steamboat Springs, CO, to Delano Edward and Doris ...
Craig
Robert "Bob" Austin, of Craig, formerly of Baggs, Wyoming, died Thursday, Aug. 11, 2016, at his home. Funeral services will be held at 1 p.m. Thursday, Aug. 18 at the Little Snake River School in Baggs. Interment will follow at ...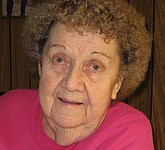 Louise May Hinman, age 92, died peacefully at her home on Friday, August 5, 2016 in Logandale, Nevada with family and friends by her side. She was born May 7, 1924 in Walsenburg, Colorado to Charles Jackson and Julia Lozinsky ...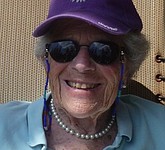 Millicent Plant 1924 2016 Millicent Plant, age 91, of Clark, CO passed away peacefully on July 26, 2016. Mil graduated from the University of California at Berkeley, married her husband Jim and together they lived in California, Massachusetts, and Frisco, ...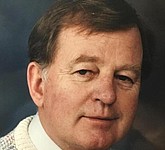 Richard H. Moore, M.D. 1935-2016 Richard H. Moore M.D. died, Saturday, July 30, 2016 at his home in Boulder surrounded by his loving family. A service will be held on Sunday, August 21, at 1:30 P.M. at Lionsgate Event Center,1055 ...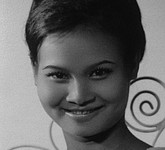 Bangon Svederus peacefully began her new journey on August 3, 2016 surrounded by her loving family. Bangon was born March 21, 1945 to Sai and Pun Seiwongpan in Ubon, Thailand. She was the oldest of two brothers, Piyong and Sumpone, ...
Meeker
Glen Papez, of Meeker, died Wednesday, August 3, 2016 at his home. Private family services were held Friday, August 12, 2016.
Charles H. Swanson, 79, resident of Steamboat Springs, passed away Aug. 9, 2016. Memorial services will be held at later date. Arrangements are being handled by the Yampa Valley Funeral Home.
Archive by year: