Several runners came out to enjoy the holiday weekend in Steamboat Springs with the Spirit Challenge 5K and 10K races.
Brad Reidhead won the men's 10-kilometer race in 38 minutes. Marc Laveson was second in 38:11 and Josh Smullin was third in 38:25.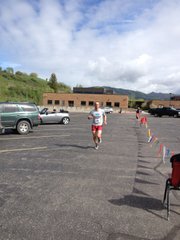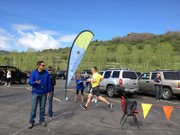 On the women's side, Heather Gollnick won the women's race in 43:53. Andrea Wihelm was second in 45:17 and Tasha Thrasher was third in 48:14.
In the 5-kilometer event, Eddie Rogers won the mens in 18:54, Simon Zink was second in 19:18 and Evan Weinman was third in 19:43.
Kathleen O'Connell won the women's in 21:30. Maggi Congdon was second in 21:38 and Karen Waeschle was third in 23:51.
The next event in the Steamboat Springs Running Series is the Steamboat Marathon. It also features a half marathon and 10-kilometer run.

Proceeds from the event were donated in the name of Jenna Gruben Morrill to the Yampa Valley Autism Program. Gruben Morrill worked with Steamboat Springs' autistic children and was an avid runner.
For the full race results, go here.