Did you know that about 40 million Americans experience speech, language and/or hearing disorders, according to an estimate from the American Speech and Hearing Association? We often don't think about communication disorders unless we or someone we love experience it.
Monday Medical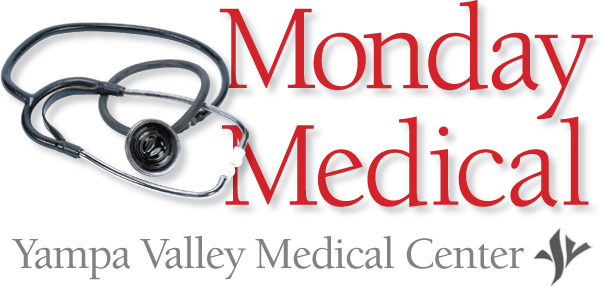 Monday Medical columns publish weekly in the Steamboat Today's Yampa Valley Health section. Read more columns here.
Learn the signs of communication disorders
Speech and language
Signs of common speech and language disorders in adults and children between birth to 4 years of age, an important stage in early detection of communication disorders.
Children and youths
• Says only a few sounds, words or gestures (18 months to 2 years)
• Words aren't understood (18 months to 2 years)
• Doesn't combine words (starting at 2 years)
• Doesn't interact socially (infancy and beyond)
• Doesn't follow or understand what you say (starting at 1 year)
• Struggles to say sounds or words (3 to 4 years)
Adults
• Struggles to say sounds or words (stuttering)
• Repetition of words or parts of words (stuttering)
• Speaks in short, fragmented phrases (expressive aphasia)
• Says words in the wrong order (expressive aphasia)
• Struggles with both using words and understanding others (global aphasia)
• Difficulty imitating speech sounds, inconsistent errors, slow rate of speech (apraxia)
• "Slurred" speech (dysarthria)
• Slow or rapid rate of speech often with a "mumbling" quality (dysarthria)
Hearing loss
Signs of untreated hearing loss in adults, children and youths.
Children and youths
• Lack of attention to sounds
• Doesn't follow simple directions
• Doesn't respond when their name is called
• Delays in speech and language development
• Pulls or scratches at the ears
• Difficulty in all areas of academic achievement, especially reading and math
• Socially isolated and unhappy in school
• Persistent ear discomfort after exposure to loud noise (e.g., regular and constant listening to electronics at high volumes)
Adults
• Inattentiveness
• Buzzing or ringing in the ears
• Failure to respond to spoken words
• Persistent ear discomfort after exposure to loud noise (e.g., regular and constant listening to electronics at high volumes)
• Muffled hearing
• Constant frustration hearing spoken words and other sounds
• Avoiding conversation
• Social isolation
• Depression
For more information, visit www.identifythesigns.org.
I can speak to this firsthand. My daughter suffered a mild hearing loss caused by a hole in her eardrum. Initially, the hearing loss was minimal and wasn't noticeable to our family. But as the hole in her eardrum grew, so did the deficit.
The problem surfaced when little things such as talking on the phone or speaking to her — when she couldn't see what I was saying — became an issue. My husband and I quickly realized that we needed to do whatever we could for her. Her eardrum was repaired with surgery, and after several months, her hearing was restored within the normal range.
This experience was an eye-opener for our family. The ability to communicate was something we took for granted until it was threatened.
Unfortunately, communication disorders are among the most common disabilities in the United States. Hearing loss and difficulties with speech or language are highly prevalent. Between 8 and 9 percent of young children suffer from speech disorders, according to the American Speech-Language-Hearing Association.
The good news is that many of these disorders are treatable, reversible or even preventable with early intervention. We are lucky to have a wide range of services in the Yampa Valley. Hearing assessments are available in our community, including the services of two audiologists. We also have several speech-language pathologists in Steamboat Springs.
Sally Hertzog is a speech-language pathologist at Yampa Valley Medical Center. She works with people of all ages in our community to help them overcome their communication deficits. Hertzog's patients can include everyone from a young child with an articulation disorder to an adult who is having difficulty swallowing and talking. Adults can have problems caused by stroke, head injury, neck surgery and dementia.
Some patients require assistance in developing their speech and language skills. Some don't speak at all. Hertzog's challenge is to help them to communicate effectively with the world. This may be achieved through helping them develop verbal skills, teaching them sign language or how to use an augmentative device. These devices can be as simple as a picture board or more high-tech like an iPad.
She commented that the misnomer of speech therapist, as speech-language pathologists often are called, doesn't really indicate the array of conditions a speech-language pathologist can help with.
"We deal with so much more than speech: cognition, memory, concentration, problem solving and safe swallowing," she said.
May is Better Speech and Hearing Month. Take this opportunity to learn the signs of communication disorders. Early detection can improve treatment and quality of life.
Heather Rose is the marketing and communications specialist for Yampa Valley Medical Center. She can be reached at heather.rose@yvmc.org.