John Russell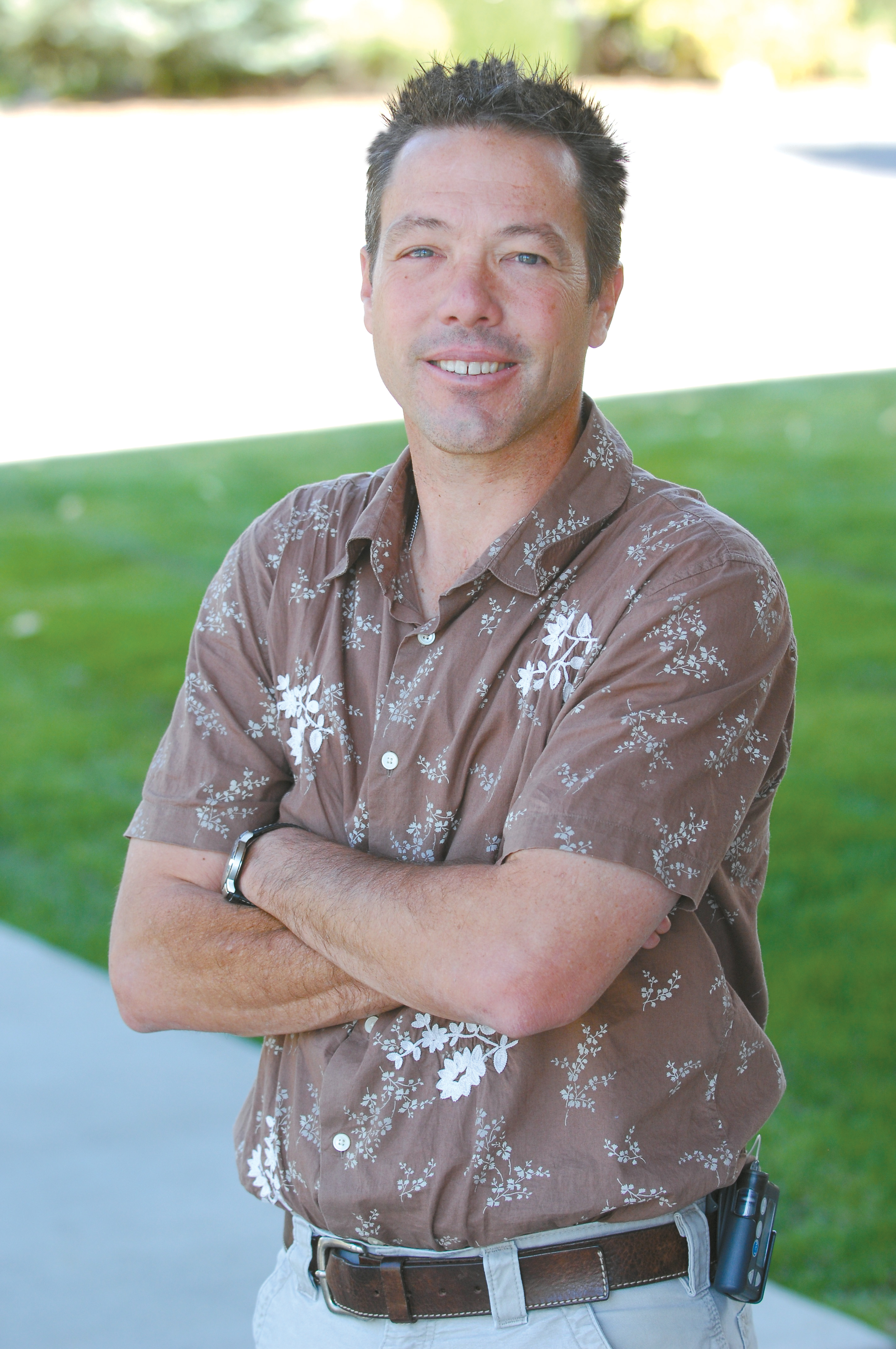 John Russell's sports column appears Tuesdays in Steamboat Today. Contact him at 871-4209 or email jrussell@SteamboatToday.com.
Find more columns by John here.
For more
Read John's story about Christa that ran in the Saturday Steamboat Today newspaper here.
Steamboat Springs — The chance to see the smile on Christa Metzler's face Friday is one of the reasons I love prep sports and it's one of the reasons I enjoy writing for a newspaper.
Her smile is genuine, her smile is honest, and when she is happy, that smile can light up an entire room — or in this case the middle school gymnasium.
Her story is an inspiration and reminds us all that the love of sports is something that reaches beyond winning, and it is something that makes us question the things that limit us.
Christa and her family understand the limitations that Down syndrome can put on life, but she has decided not to spend her life sitting on the sidelines.
She didn't let her condition stop her from approaching cheerleading coach Summer McParland last fall, and it didn't stop the coach and the other team members from including Christa on the squad this year. In the big picture, those gestures might seem small, but they are not.
Metzler only is in eighth grade, and it is my hope that she will continue to question what is possible, question her own limitations, and question limitations that others might put on her throughout her life.
The fact is that you don't have to be Derek Jeter to love the game of baseball, you don't have to be Lebron James to love basketball and you don't have to be Tiger Woods to enjoy the game of golf.
She is the perfect role model for the rest of us.
The past few weeks I've had the chance to watch Christa practice with the cheerleading team, and I feel lucky that I got to watch her Friday afternoon as the group showcased their routine for the other students at the middle school.
They are very good. Christa is a huge part of what they do and it was inspirational.
Christa could have stayed on the sidelines last fall, and chances are that she would have been seated in the crowd watching the other girls on the cheerleading team perform last week. But instead, she elected to take a chance, and on this day found herself standing next to her teammates in the middle of the gym with a huge smile on her face. It was the kind of smile that made everyone around her feel good — the kind of smile that comes from taking a chance.
We all face limitations, but we will not be judged by how good we are or how other people view our performance. But we will be judged by what we decide to do when we are faced by obstacles.
Did we choose to safely sit on the sidelines, or did we choose to get into the game — even if that might result in failure? The truth is that the final score will have little to do with whether we won or lost, but only by the choice to be part of something.
This weekend, the girls of the Steamboat Springs Middle School cheerleading team traveled to Broomfield to take part in the biggest competition of the year. But this team already has won, and that is as clear as the smile on Christa's face.
To reach John F. Russell, call 970-871-4209, email jrussell@SteamboatToday.com or follow him on Twitter @Framp1966