Steamboat Springs — When Bureau of Land management officials first saw Routt County Riders' new trail building machine way up on Emerald Mountain, they pulled out their cameras and immediately started snapping photos of it.
"That's really nice," BLM civil engineering technician Gordon Gardunio said as he looked at the path the machine had left behind.
Blazing trails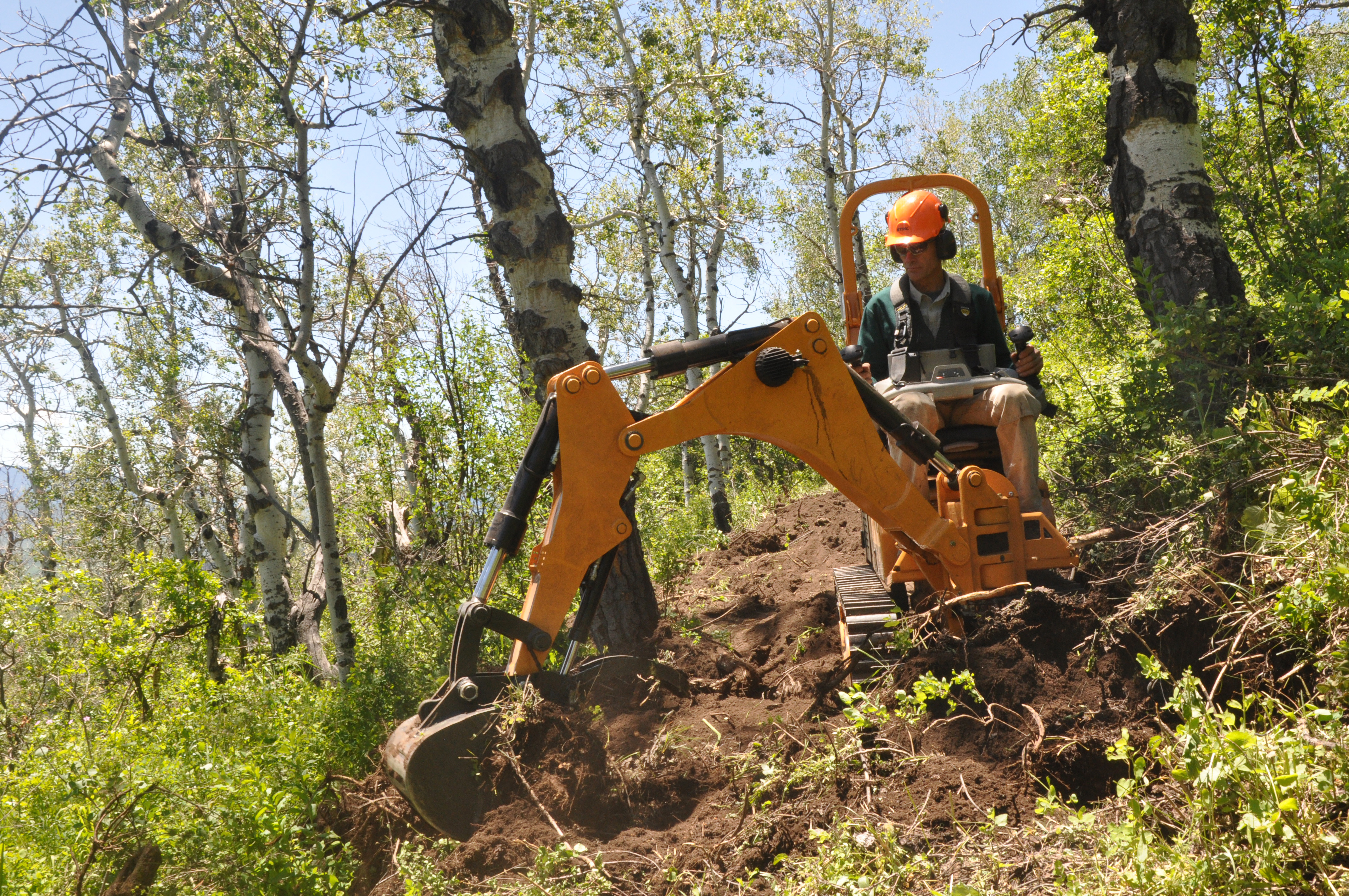 Steamboat Springs is on the verge of a trail rush. Armed with millions of dollars in lodging tax dollars for the next decade, a seven-member volunteer committee hasn't wasted any time coming up with recommendations for how to spend the money. Read on to learn more about how the city is starting to spend its lodging tax dollars on local trails, and what could happen next.
The machine, which arrived here earlier this month, already is making quick progress on a new 4.2-mile trail up on Emerald.
A longtime trail builder in Steamboat told the BLM during their tour that the machine would allow her to extend her already extensive building career by 10 years.
"We'll be able to put more trails on the ground faster," Gretchen Sehler said on a lunch break as she worked on the Morning Gloria Trail. "To me, this particular machine can build skinny singletrack that most other machines just can't do. You cut fewer trees down when you use it."
BLM officials were impressed by the path of raw dirt the machine left behind on Emerald.
The machine was able to pull out roots and other obstacles that needed to be cleared out.
"It's a really powerful machine," Sehler said. "It pulls roots out and stumps, and the footprint it leaves behind is really small."
Routt County Riders has collected about half of the $100,000 cost of the machine.
Morning Gloria, a picturesque trail that will open later this summer on Emerald, is a worthy first test for the machine.
Sehler said it's being built on a part of Emerald that's never really built on before.
"I've been wanting to get this trail built for 14 to 15 years," she said. "It's on a southeast aspect. It will create a nice loop system on the outer edge of the system we have now."
She said it also will open up earlier in the season than other Emerald trails.
Sehler suggested naming the trail Morning Gloria after Gloria Gossard, a philanthropist who donated much of the land the new path is being built on.
Sitting partly on an east-facing slope, the trail also is one of the first places to be hit by sunlight in the morning, hence the first part of the name.
"It's pretty cool to see a dream come true like this, one that you've had for so long," Sehler said.
To reach Scott Franz, call 970-871-4210, email scottfranz@SteamboatToday.com or follow him on Twitter @ScottFranz10